Make a FRIKTIONLESS switch

Steps to switch from Modal:
Transfer your settings*
Approve your inventory feed to us
Launch within the next few days
 *want to understand this, talk to our CEO right now.

FRIKINtech specializes in customer engagement through:
Internet lead response integrated with your CRM
Website payments and lead conversion
Empowering your ad agency with payments for lead conversion
Acquiring used cars from your own service drive
Generating 1st Party Leads from Service ROs
Texting trade-in offers to customers in Equity
On-Demand BDC
Translating all customer activity into actionable data within your CRM
give it a try on your phone too!
Ending the conversation of End-to-End solutions
Because Dealers FRIKIN Matter!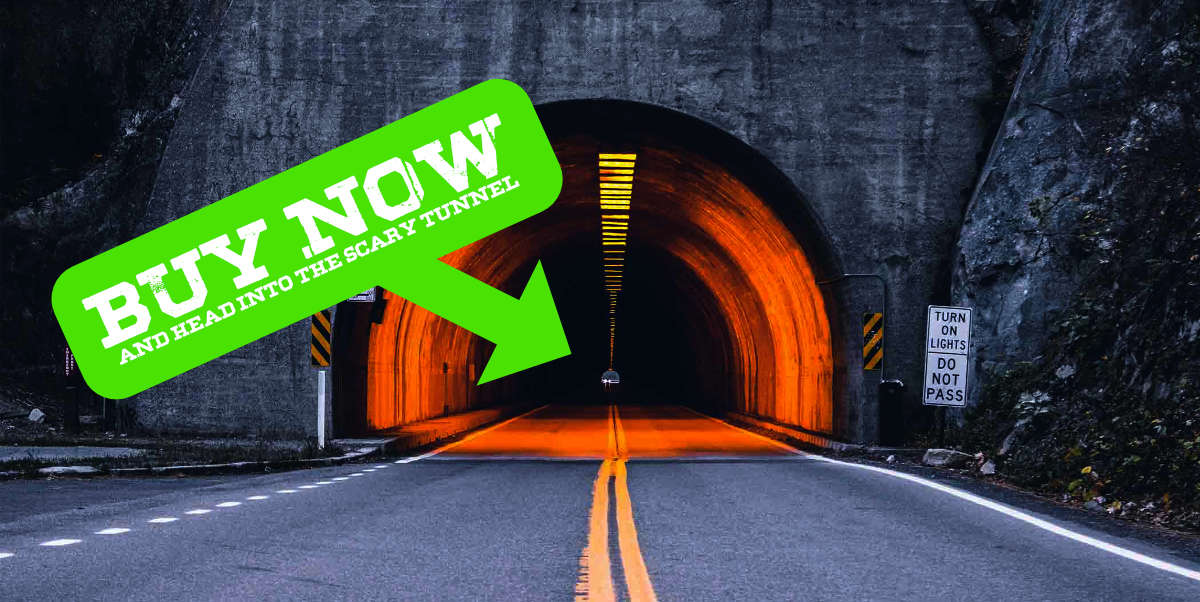 You can't see what's at the end of that tunnel
As of 2022, there are 63 digital retailing solutions available to car dealers promising to be an End-to-End solution.  End-to-End solutions promise to take a customer from a website visit to a full car deal.  It is the nirvana of sales efficiency for sure!  
In response to COVID, car manufacturers began instituting online transaction tools on dealership websites.  And many large acquisitions of digital retailing solutions occurred to help fuel the growth of that technology genre.
Many dealerships have tried one of these solutions and may have walked away with a bad taste in their mouth.
After 2 years of watching how customers and dealers come together in these End-to-End solutions FRIKINtech is challenging them.  We believe people still want to be sold by people.  Car buying is an emotional experience that is insulted by clerical technology.
We built our technology to complement the in-dealership sales process and nurture the customer's emotions.  We create FRIKTIONLESS transitions for the consumer into the dealership while allowing dealers to do what they do best!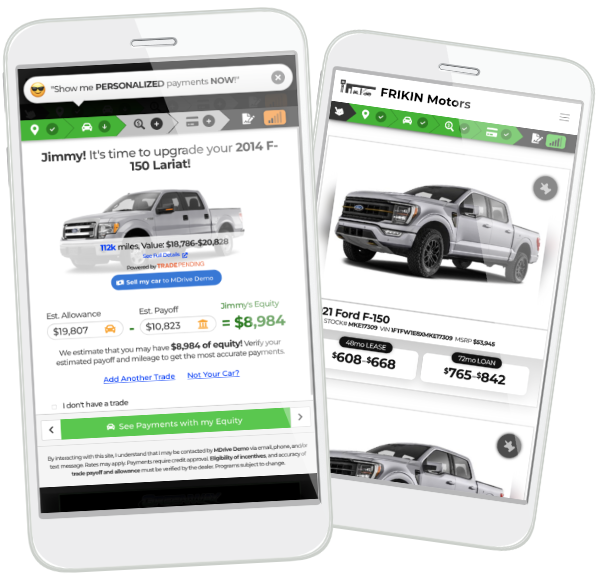 It starts with Accuracy
When the payment a customer sees online is not what the dealer can deliver in the showroom, FRIKTION begins.  Loan payments are simple enough to replicate, but introduce a trade, some luxury tax, a rebate or two and things can get wild!  Most dealers can tell a story about having to back off the price of a car to meet a customer's expectations that were wrongly set by an online payment.
Be where the customer is
If the customer wants to engage from the mobile phone, the technology needs to be there.  If they start by clicking your ad, it should be there.  The technology should be the same on any device and browser and not be married to a VDP only.
Customers need guardrails
The first payment the customer sees is your first pass.  Did you ever think of it that way?  The customer is now reacting to your first pass with how they bounce off the site or continue down the tunnel to the next step.
Guardrails are what sets the parameters you want your customer to play within.  It factors all of your lenders, the factory programs you participate in, the profit you're targeting front and back, and can even be smart enough to change as a car ages on your lot.
Dealers need control
Each dealership has unique needs that allow a store to adhere to the process that breeds a competitive advantage.  That process was built inside that beautiful Taj Mahal dealers call a showroom.  This is where dealers operate best!
Control starts with providing actionable intelligence about the customer into the tools where the process is dictated:  your CRM.  It continues by fitting into your talk tracks and follow-up so your people are moving the customer along the path you set.
There is only one thing left to do