An example of a
Bad Lead Response Process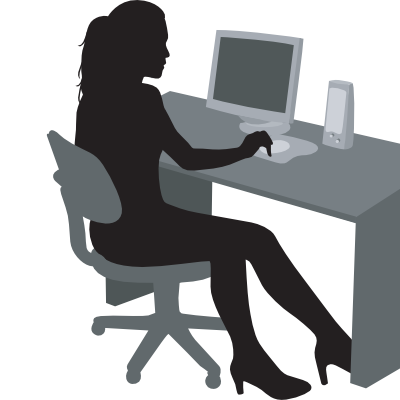 Meet Sandra
She is at work shopping for a car because you should never shop on your personal time.
She clicked "Check Availability" on the dealership's website
Hi SANDRA!
Thank you for submitting a request on the [MODEL].
Is there a good way to get in touch with you regarding your interest?  If you would prefer to text or talk by phone, any of those options work well.
Best regards and I hope you have a wonderful day,
Kate
Hi Sandra,
My name is Denise, I'm one of the Product Specialist at [DEALERSHIP NAME].  I received an email about your interest in the [MODEL].  I'll be happy to set up a time to show them to you or answer any questions you may have.  
Let me know!
Denise
Hello Sandra, this is Reggie with [DEALERSHIP NAME].  May I communicate with you via text?Reply YES to confirm, or reply STOP at anytime to end.  Msg & data rate may apply.
Hello Sandra,
I just want to make sure you were contacted.
I'm the manager at [DEALERSHIP NAME].
Do you have everything you need?
Have a wonderful day,
-Michael
Dear SANDRA ,
We're sorry that we have not been able to connect with you regarding the [MODEL] at [DEALERSHIP NAME].  We are a concierge service which assists the dealer with gathering information, so the dealership can provide the best pricing and set up a VIP appointment for you to meet with a Manager and test drive the vehicle.
We are available 24/7 You can reach us through any of the following:
[CONTACT INFO]
– Nancy
Subject:  Your Vehicle Request (12876456834)
Good afternoon Sandra,
Robert is planning on reaching out soon.  Have a great afternoon and thank you,
Kate
Hello!
You are receiving this because we received an alert that you are interested in a vehicle at [DEALERSHIP NAME].
We look forward to speaking with you soon. In order to make the best use of your time, what is your preferred method of contact (email, phone call, or text message)?
For your convenience our hours are listed below:
[HOURS]
Thank you,
Robert
STOP!
I can't take it anymore
Do these communications provide value to the customer?
The point of responding to an Internet lead is to
EARN the privilege of communicating with that customer
Take a test drive
The D-tag is ready, the battery is charged, and the fuel tank is full.
You break it you bought it!
Up your lead response game