Remove the friction by answering the hardest question:
How much?
And do it everywhere.
Align your digital marketing, website, lead response, CRM, showroom, and service lane with what your customer wants while you maintain control of price and profit!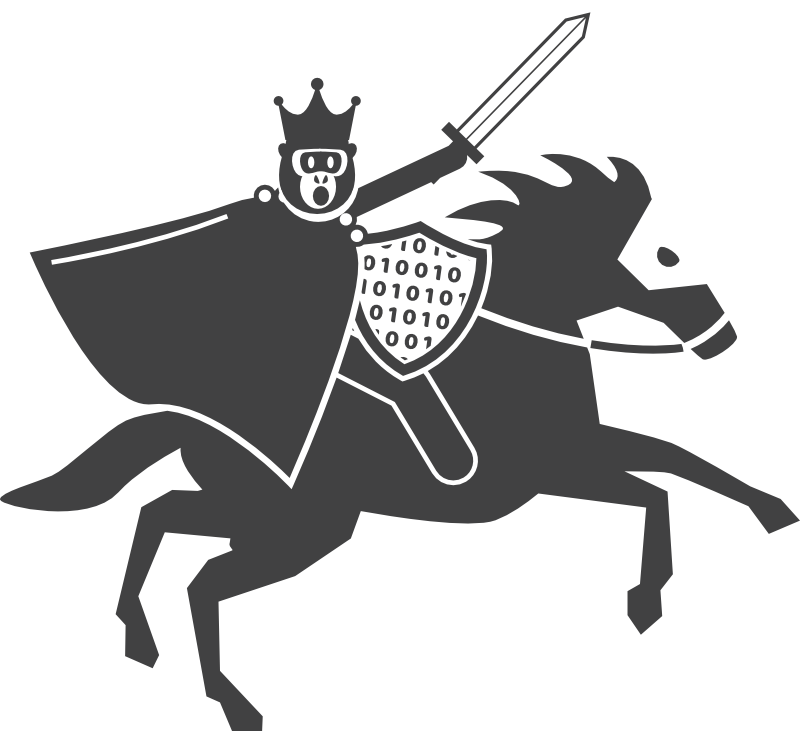 digital retailing has been upgraded
Digital Conquesting
Captivate → Capture → Control → Close
 CAPTIVATE shopper attention with an interactive deal, CAPTURE their activity to learn their motivations and objections, CONTROL the deal every step of the way, and CLOSE 'em.
Captivate
Seize the shopper's attention with an interactive deal they have never experienced before.  As the great Willy Wonka said "it is everything you ever wanted."

Kelli spent the most time looking at lease payments and it looks like the goal was around $280. They believe their credit score is Good to Excellent. It also looks like Kelli may have up to $3,000 to put down, but might want to put $1,000 down.They probably drive 12,000 miles a year.  Kelli hit the cash/check button 3 times.  It looks like they have a "2014 Jeep Wrangler Unlimited Sport" to trade. They believe the payoff is $12,000, and they want $23,000 for it.  They initially reacted with I had a different payment in mind… 🤔 and then later with I want to buy this car! 🤩
Kelli has played with 2 cars over 3 visits since last month.
Capture
While they're clicking away on the deal you're learning all the things that motivate them.  What other cars they like and what they actually want for their trade.
🍒 Cherry Leads are the ones your team can concentrate on to close now!
Control
You pave the road the customer drives on.  Your guardrails are a speed limit on how fast you want the automation to go.  No need to change your in-store process because payments are repeatable in any desking system thanks to our deep integration with Market Scan.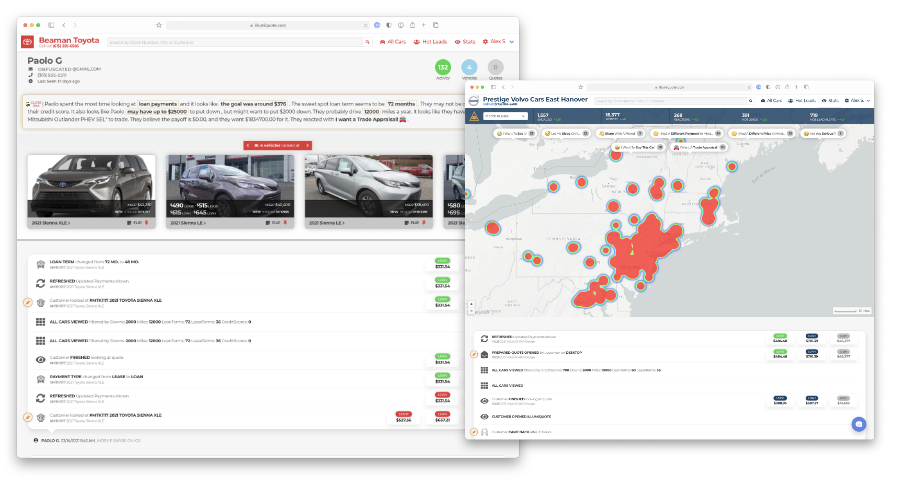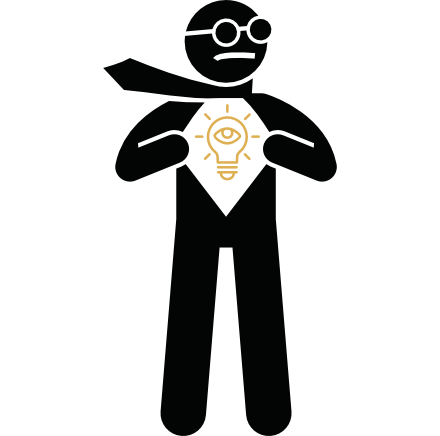 Close 'em
Technology has a bad habit of getting in the way.  FRIK that!
Your team is ready to close deals and the technology needs to get out of their way.  All intelligence gathered is sent to your CRM where your team is working.
Give your team superpowers
Conquesting the Showroom
See how Prestige Volvo makes their first pass with SALESiQ
Captivate your advertising
Papas Dodge attacks the market with digital advertising automation in AGENCYiQ
Conquest the CRM to captivate leads
Cox Chevrolet discovered email still works and they walk into engaged leads every morning with SALESiQ
Sell cars in the service lane
SERVICEiQ gets customers to trade early and keeps your used car acquisition strong
Sell more insurance
Automate insurance-savings offers directly out of the dealership CRM with INSURANCEiQ