PAYMENTiQ
Engage your website shoppers with your dynamically changing car payments.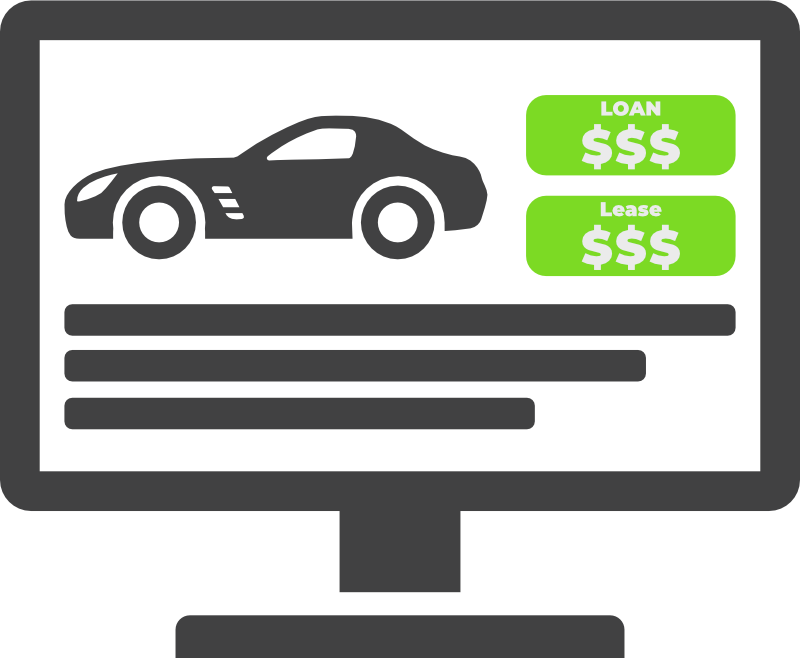 Payments
That's why you're here.  You want payments for your customers because that's how they buy cars.
Damn simple if you ask us!
🔮 MAGICAL things happen when you focus on payments instead of price.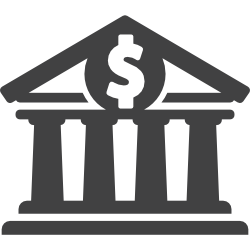 When banks compete you win
We all win!
Every month our favorite (AKA Captive) lenders publish their rates and we all go to town making specials and hot new marketing messages.  What we miss are the other lenders who sometimes DESTROY the captive lenders a few days later.  And then they beat each other up the rest of the month.
Guess who is still showing the same special?  YOU, based on the captive's beginning of the month rates.  Whoops.
With dynamically changing payments based on the best of what over 1,000 lenders are doing, you're always showing the best payment… without lowering your price  😉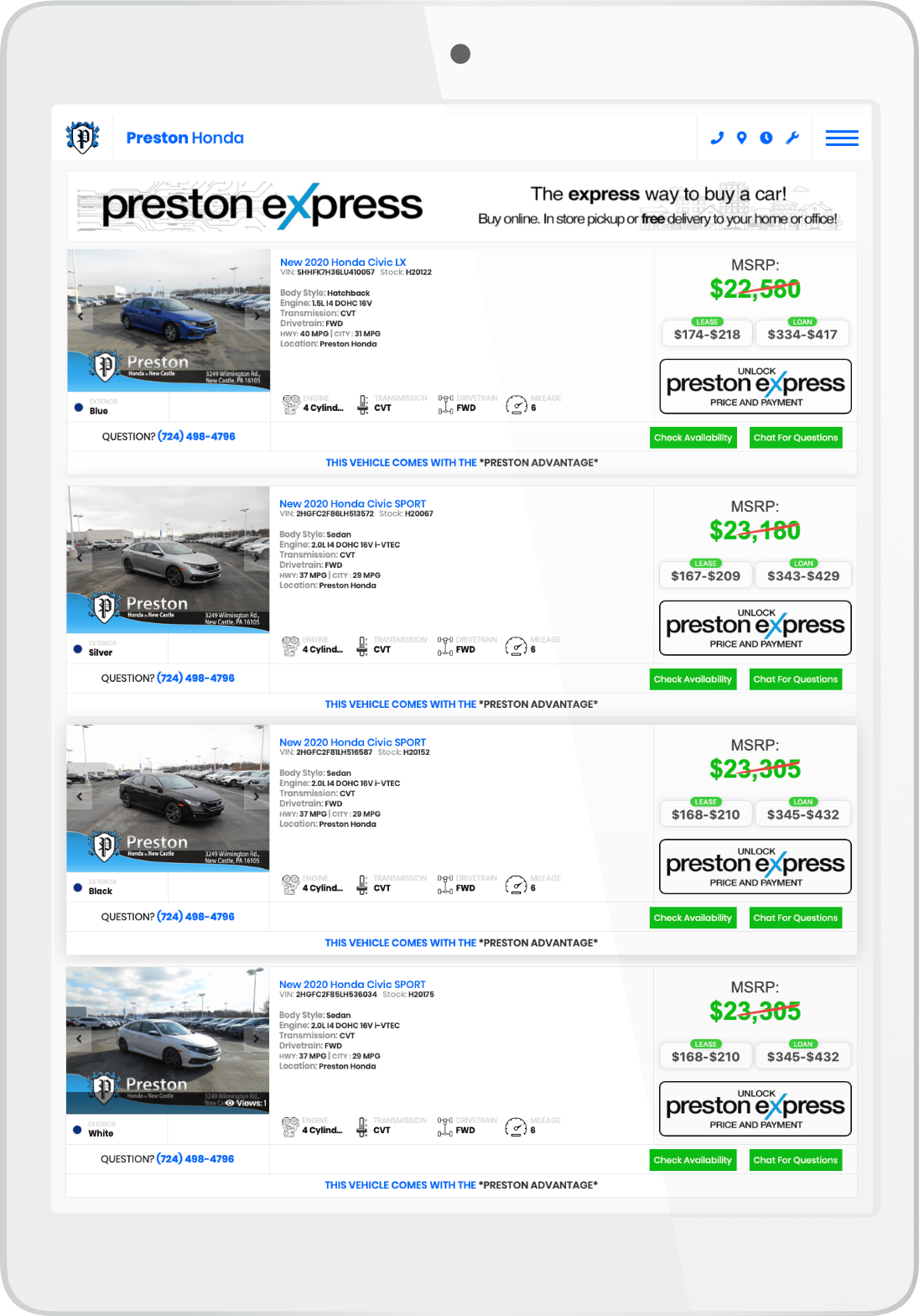 Give your customers some guard rails and select the starting point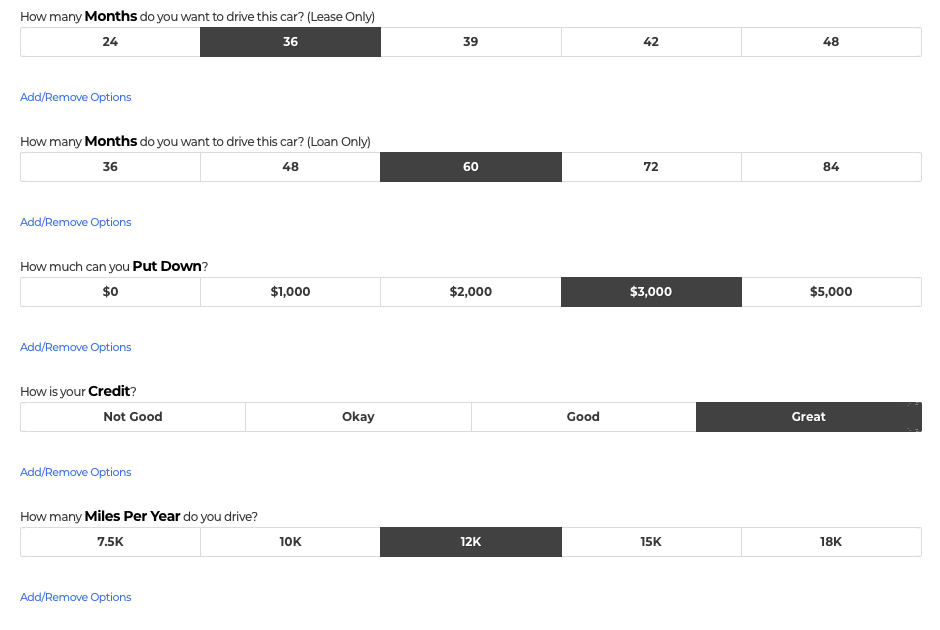 Set your leases up to match your way of doing business

Setup a payment range, round, whether you want to hide your price until you know who they are and 🍋 SQUEEZE people to get more leads if you want.
What do you want your payments to look like on your website?

Get them on your website and check your work: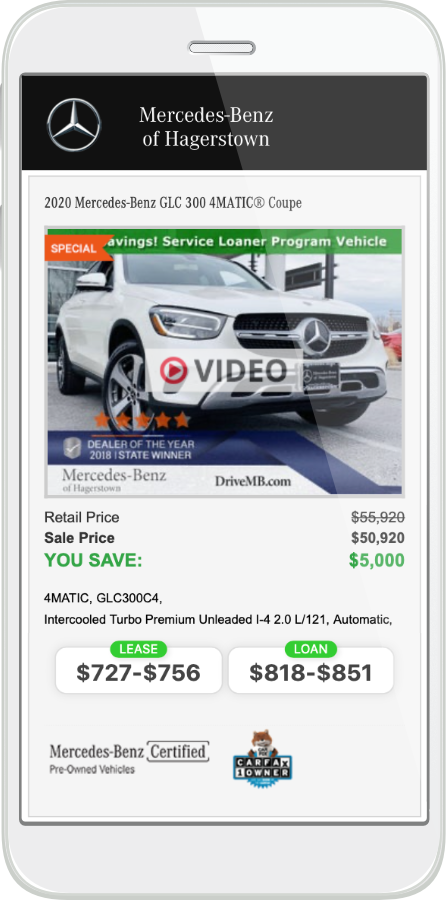 If you're looking at that CPO'd Mercedes above thinking "how do they get a lease payment on that" then you've been missing out on an incredible benefit!  Used car leases ROCK 🤘
Templates on us
Even if you don't use illumiQUOTE we still want to see your lead response game improve!
See illumiQUOTE yourself
Let us take you for a spin through the customer experience and then we'll show you how cool it is to be a dealer!