Prices
Sing a song for how easy it was to get them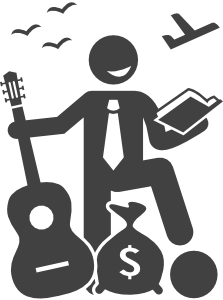 Wow!  Pricing you didn't have to submit a lead for
We charge a month ahead.  Cancellations are simple:  just stop paying us.
illumiQUOTE 
illumiQUOTE brings your Internet leads to life by giving your customers an illuminating journey through the financials of the car they inquired on and/or your entire inventory.
It illuminates you as to whether you have a shopper or a waste of time.  And if you have a shopper you'll know what motivates them.
illumiQUOTE
illumiQUOTE pencils your entire inventory to have payments ready for every customer firing out of your CRM for an increase in lead engagement.  It can be used on the showroom floor and on your website with PAYMENTiQ.  
illumiQUOTE makes your first pass automatically to show your people how best to make the second pass.
learn more about illumiQUOTE in your life
learn more about PAYMENTiQ in your website
Initial Integration Fee
Unfortunately, we have costs.  In order to get your store(s) setup, we have to pay some other parties too.  Fortunately, this is a one-time payment.
RESPONSEiQ
Have you ever worried your internet leads are not being handled as well as you'd like?  Or would you just like to make your internet response more efficient?
The goal is to discover which leads are REAL CUSTOMERS and convert them into a showroom visit or something your professionals can work with.
RESPONSEiQ
Your initial internet lead response is handled for up to 9 days to schedule an appointment or create someone for your team to talk to.  All within your CRM.  Everything changes when there is a quote to talk about with the customer and not some East/West blind appointment ask.
$14 per lead de-duped to the household
RESPONSEiQ+ (PLUS)
Want your lead response handled up to 75 days?  We can continue working the unresponsive leads beyond the initial 9 days to maximize your chances with consistent follow up.  We will ONLY follow-up with the leads that are unresponsive.  This does not apply to leads who engage in the first 9 days in RESPONSEiQ.
additional $6 per unengaged lead
COMING IN 2020
MESSAGEiQ
Want to shake the money tree to see what falls out?  Create the ultimate urgency on a Friday to put customers in the showroom on Saturday.
MESSAGEiQ
Let your customers know something relevant has changed on the car(s) they're interested in.
Frequently Asked Questions
If you have more questions, the chat button will get you to one of our gorillas lickedy split.
How long are contract terms?
For however long you pay in advance.  If you pay your bill monthly, then you're on a month to month.  If you pay your bill yearly, then you're on a yearly.  We take payment in advance of what we deliver to you... just like you do with your customers.
How do I cancel?
Stop paying us.  You don't pay, we don't service.  
A word of caution to not paying.  We grandfather your pricing to when you sign up.  If you ever decide to come back the new price reflects the current price; not your old price.
What is in the integration fee?
We pull your inventory and match it up to our system.  It isn't as easy as it sounds because every dealer has prices and vehicle details in different places in inventories feeds.  Our industry would be so much easier if there were data standards for these things!
Next, we scrub your inventory in a data bath to "standardize" things for illumiQUOTE.  That way your customers can view your cars in a consistent manner.  They'll also be able to tell what options a car has.
Before we rush out to grab all the lenders, programs, and all that financial stuff, we do some really neat relational tinkering in the database.  It is that tinkering that makes it so we can mash all of a dealer group's cars together and to allow you to set up multiple advertising landing sites if you so wish to do so.
Finally, we throw each of your cars into the financial washing machine (that kind of sounds like money laundering - it isn't) to get a full load of applicable lending programs for each car.
Oh yeah, we also grab some taxes.  And some rebates.  And some lending fees.  And some dealer cash.
You can supply your processing fee later.
Why are you not certified with my DMS?
Why should I take you clowns serious?
We like humor.  It might not be everyone's flavor of humor, but that's all it is.
Collectively our founders have over 50 years of dealership experience mixed with another 30+ years of experience building technology for car dealers.  We love the industry!  We love dealers too!  We just want you to have a few laughs while browsing this site.
Unfortunatlely we're profressional (mostly) in person.
Grab some templates on us
Even if you don't use illumiQUOTE we still want to see your lead response game improve!
See illumiQUOTE yourself
Let us take you for a spin through the customer experience and then we'll show you how cool it is to be a dealer!