illuminating
your website, CRM, and life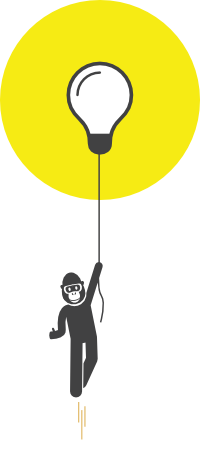 In your crm
Enhance your CRM with automatic payment and price quotes.  No need to take a trip to the desk.
In your Website
Amplify the value of your website with accurate payments on VLPs and VDPs your shoppers can engage with.
In your BDC
Compliment the talents in your BDC department by focusing them on the good leads after we get them engaged for you.  Stop wasting time on the unresponsive ones.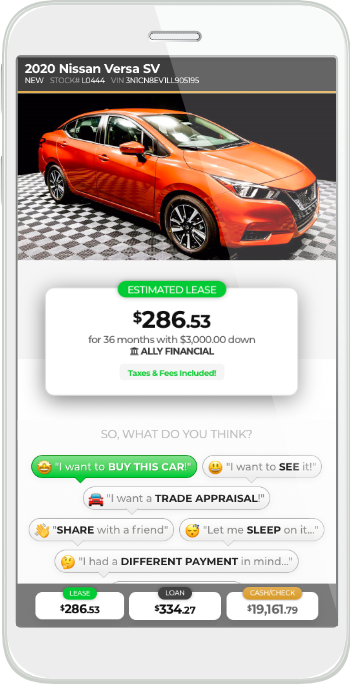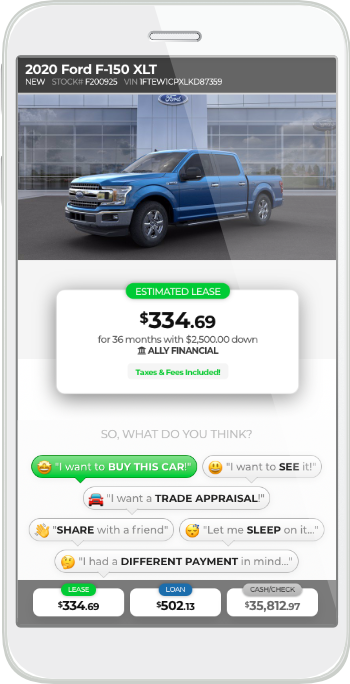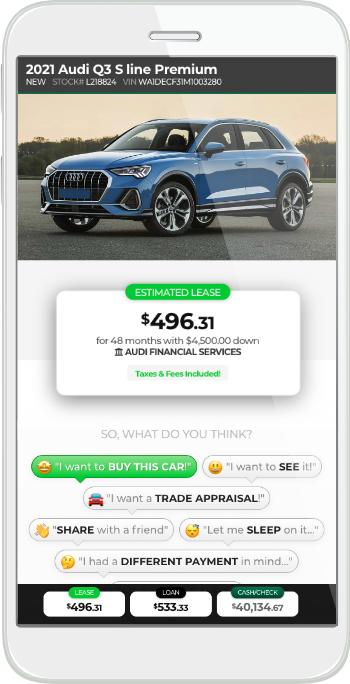 Guaranteed
If you do not see a 30% increase in customer engagement in the first month, you can have your money back.
Templates on us
Even if you don't use illumiQUOTE we still want to see your lead response game improve!
See illumiQUOTE yourself
Let us take you for a spin through the customer experience and then we'll show you how cool it is to be a dealer!