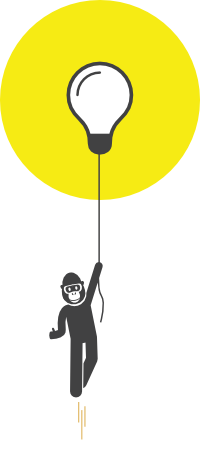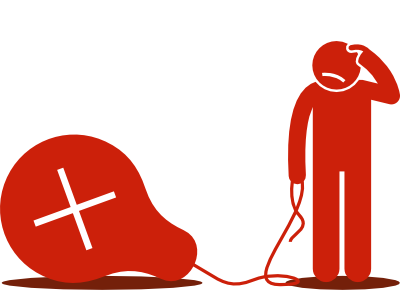 95%
Of the time dealers are failing to close their Internet leads.
84%
Of the time dealers are wasting energy attempting to get in touch with leads
Because dealers use the wrong tools
2,000,000 internet leads were measured
16% of leads are engaging with dealers
by trackable CRM methods like email, phone, and text
31% of engaged people buy
the difference between engaged leads and sold leads
4x more engagement
What happens when your team speaks to 4 times more customers?
More appointments
More at bats leads to more base hits
More sales
It is simple logic:  talk to more people, schedule more appointments, and you will make more sales.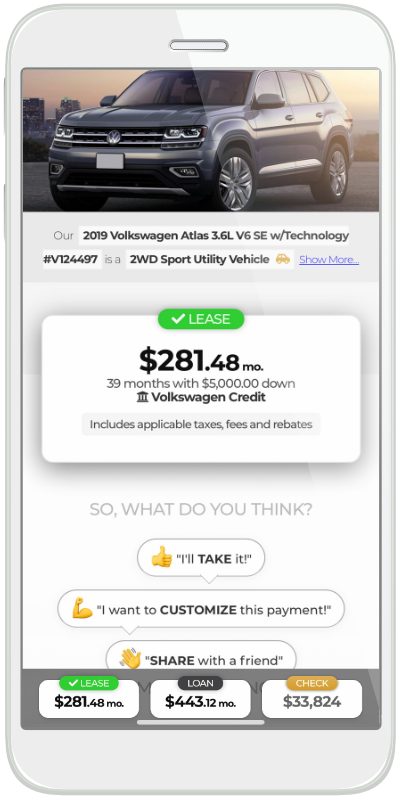 Dealers developed email, voicemail, and text responses meant to move the customer away from the question that brought them to us in the first place.  All because it is so hard to get personalized numbers for every customer.
A friktionless dealership does not fight the desk to get numbers with illumiQUOTE.  And the customer is wowed by the speed.  When the desk says "just get them in" you can excitedly say "no problem!"
Templates on us
Even if you don't use illumiQUOTE we still want to see your lead response game improve!
See illumiQUOTE yourself
Let us take you for a spin through the customer experience and then we'll show you how cool it is to be a dealer!