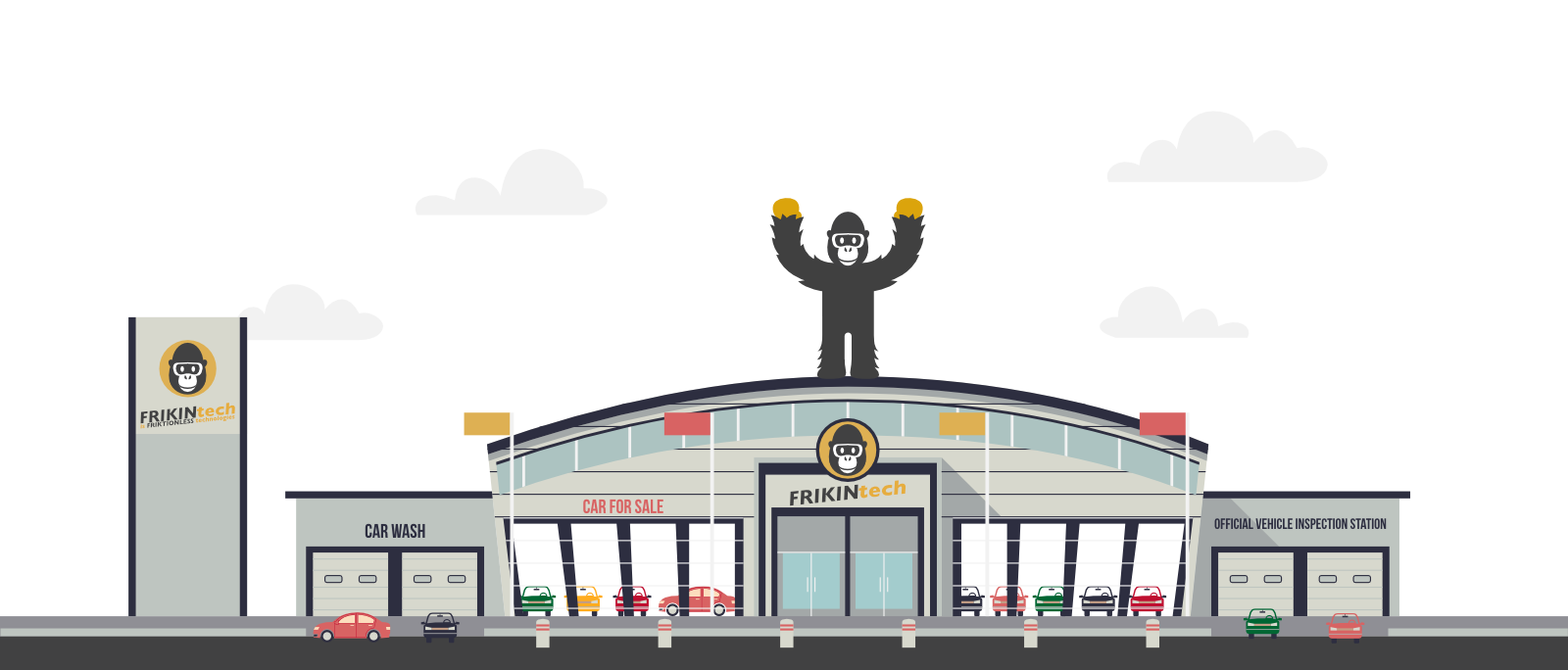 We love car dealers!
Wow, that's a cathartic statement from some technologists.  About time someone admitted it right?
Why do we love car dealers?
2/3rds of FRIKINtech's founders were car dealers.  And we weren't the kind who failed out of the dealership to become vendors.  We left lucrative times at our dealer groups to seek a larger vision of helping the greater car retail industry.
What's up with the gorilla?
He's been on top of dealerships for decades with his birds-eye view, watching.  It is time for him to show dealers a better way. 
Who are the nuts that founded this FRIKIN thing?
Alex Snyder, FRIKINtech CEO, was born into the Checkered Flag Automotive Group in Virginia Beach.  In 1989, he got in trouble in school after scratching his name in a desk and was punished by having to pay that $93 desk off.  Every Saturday, his grandfather (the dealer principle) picked him up to wash BMWs at minimum wage.  Once the desk was paid for, Alex continued at Checkered Flag in various jobs like mowing the grass, answering heater calls, and running parts, until college.
The car business was destined to be his life the day he sent a brand new 1999 Hyundai Accent over the curb with a happy customer.  Selling cars later turned into eCommerce when the Honda store realized he could coherently type a sentence back to an Internet lead.  He grew Checkered Flag's technology aptitude in CRM, websites, and BDCs.
In 2010, Alex was recruited to Vermont's Dealer.com to lead the creation of the Dealer.com CRM that later became the DealerTrack CRM.  He left in 2017, after spending those years working for Dealer.com founder, Rick Gibbs as the Head of Innovation and Design.
Tom Harsha, Chief Operations Officer, found his calling with the MotorCars Group.  He too worked his way into the digital side of the car business in the early 2000s as one of the younger guys who could type on a keyboard.  Tom was also desking deals while running his Internet department.
A little known fact about Tom is that he likes to sit behind the scenes to grow a team that takes all the credit.  He's insanely humble!  This drive is what led Tom to open his own consulting business that was eventually merged into what was then iMagicLab CRM.  There he grew the training team, support, and eventually became the company president.
Tom met Alex Snyder installing that CRM at Checkered Flag in 2006 and they have tried to work together ever since.  Prior to the DealerTrack & Dealer.com merger, Alex was working hard to get Tom to join fulltime.  Dreams are finally being realized with the founding of FRIKINtech.
Jack Mazurkiewicz, Chief Technology Officer, got his coding career started integrating systems on Wall Street.  And you'll never guess what the main medium for that integration was!!!  ADF/XML.  Yeah, we have all been tortured by this technology for too many decades.
Jack moved to Vermont from New York City and found Dealer.com in 2009.  He met Alex a year later while working on an internal data project to track most aspects of 14,000 car dealer clients.  He then became the lead architect on the Dealer.com CRM.  This project taught Jack how much he enjoyed moving money around within a desking tool.  He was fascinated with what sales managers could do!
Even though Jack does not have dealership experience, he is one of the few developers who greatly respects the dealer-side of the car deal.  Most technologiest prefer to code against the dealer – not Jack!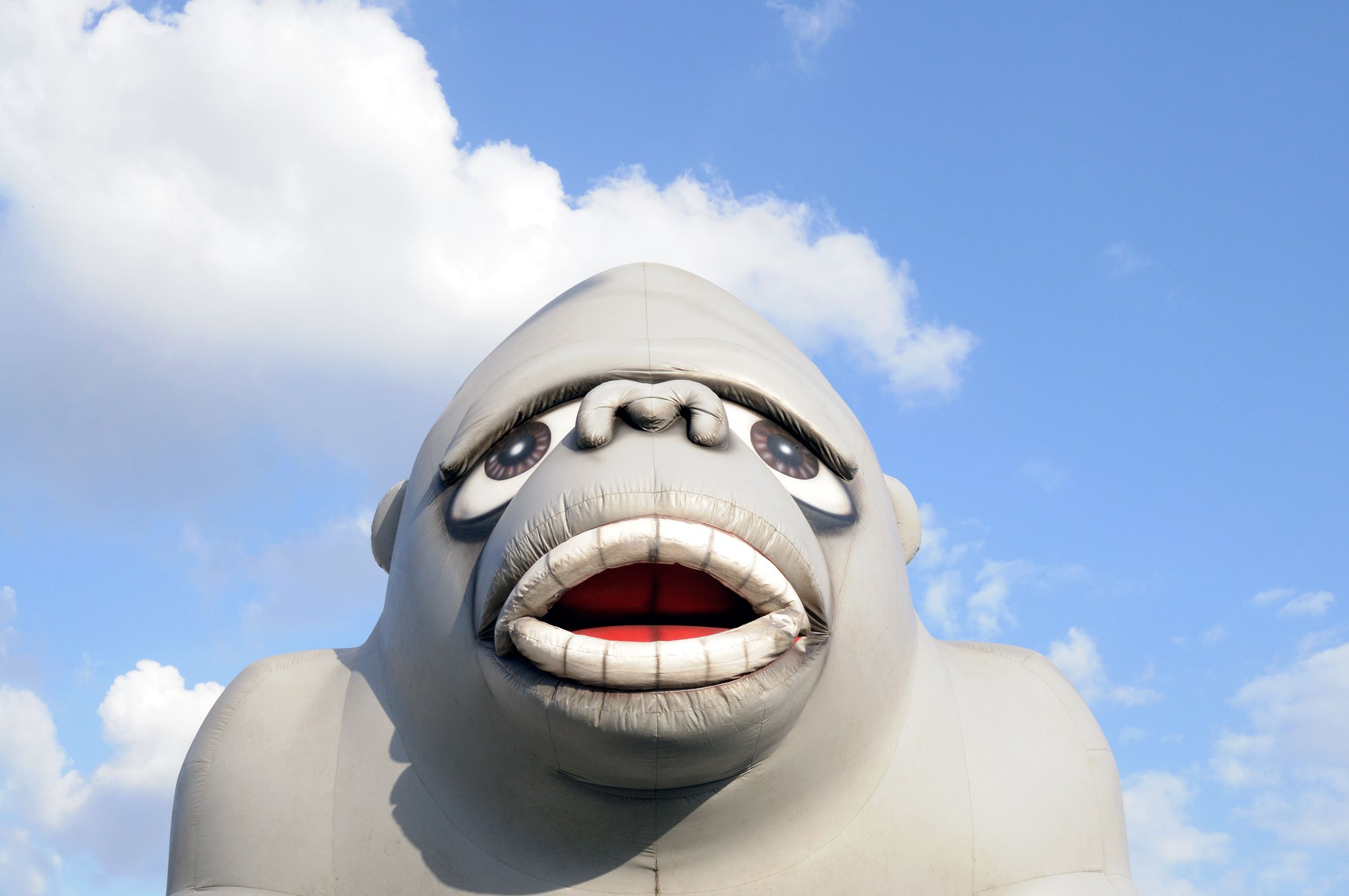 "This ain't a bus stop."
Translation: no customer goes to a car dealership to kill time.  Up those people!
Michael Jobson, Used Car Manager
"Be an ocean of knowledge… kiddie pool deep."
Translation:  be adaptable to the conversation with your customer.
Scott Buckley – New Car Manager
"Play with their money before you play with your own."
Translation:  if you negotiate don't start with price.
Major Harrison – General Manager
"FRIKINtech is the worst name I've ever heard for a business."
Granddad – Dealer Principle
There is only one thing left to do