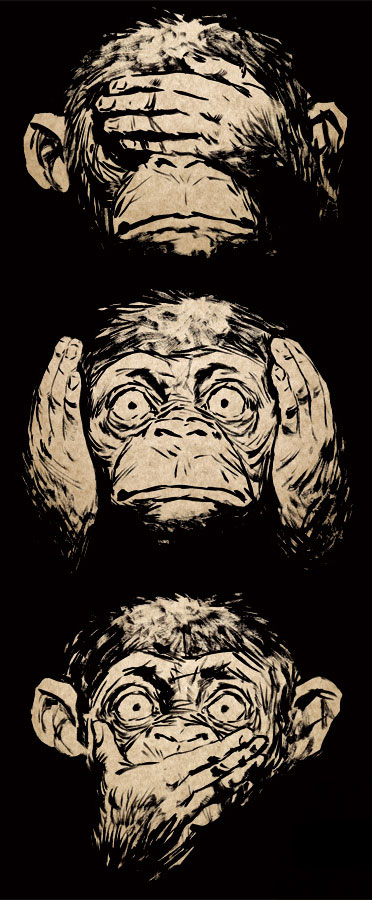 See No Privacy
Hear No Privacy
Speak No Privacy
Oh wait… that's not how it is supposed to work
Do you really have privacy on the Internet?
Ok, fine.  Seriousness is kicking in.  We're supposed to start this with:
Your privacy is important to us
To better protect your privacy we provide this notice explaining our online information practices and the choices you can make about the way your information is collected and used. To make this notice easy to find, we make it available on our homepage and at every point where personally identifiable information may be requested.  You can't say we didn't warn ya!
Collection of Personal Information
When visiting FRIKINtech.com, the IP address used to access the site will be logged along with the dates and times of access. This information is purely used to analyze trends, administer the site, track users movement and gather broad demographic information for internal use. Most importantly, any recorded IP addresses are not linked to personally identifiable information except when you submit a lead to us.  Then we can connect your name, phone number, dealership name, email address and anything else you submit to your IP, but we might not do it.  We might get lazy.  We're just saying it is technically possible and you should assume we did do it.
Links to third party Websites
We have included links on this site for your use and reference. We are not responsible for the privacy policies on these websites. You should be aware that the privacy policies of these sites may differ from our own.  If you can't already tell, we aren't very responsible to begin with.
Changes to this Privacy Statement
The contents of this statement may be altered at any time, at our discretion.  That means you should read our privacy policy every day.  Just in case we change it.  Cookies & 3rd Party Advertiser pixels may be used to chase you around the Internet with our annoying ads.  Or they may just be a wonderful convenience to make filling out our forms that much easier.  Maybe we'll do something even cooler down the road.  Our intent is to build products that we can sell to you that would allow you to do these same things to your customers.  We're going to test them out on you first.
If you like our Privacy Policy, you'll love our contract.  If you get one of those we expect you to sign it and send us money.  The Privacy Policy is free of charge.  Aren't we generous!
P.S.  We have no idea what government agencies do with the data they snag off our site.
Maybe these privacy statements are a warm blanket of ignorant bliss.  Maybe they're just another way to write more checks to more lawyers.
Maybe we should take this page a little more seriously.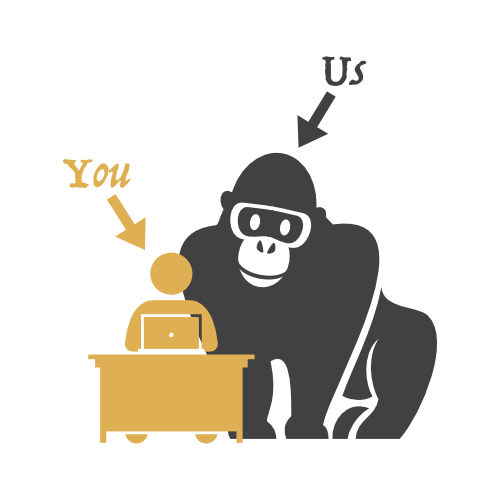 The simplest way to think about Privacy