Digital Marketing
For Marketing Agencies of Car Dealerships
Digital Marketing agencies for car dealerships need the right payment on the right car for the automotive advertisements that convert.  AGENCYiQ feeds the best payment on every car the dealer has in stock with all the disclaimer details needed to stay compliant.  
Responsive landing pages are also included.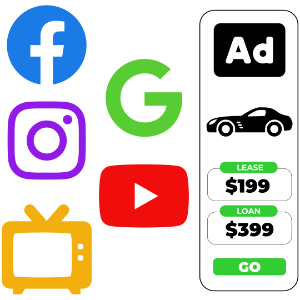 Engage the right customer with the right car
Payments
Daily feed of dynamically changing payments
Accuracy
Payments are the same in the dealership showroom
New & Used
Loan & Lease payments on New & Used Vehicles
Landing Pages
All ads can be linked directly to a responsive landing page for each vehicle with all the payment options
Reporting
Attribution reporting down to the sale with DMS feed
Best Car Payment for advertising
Advertising cars is a struggle when determining which vehicle works best as the "ad car" each month.  Instead of relying on a sales or finance manager to figure out the best payment, take a look at how easy it is to find the "ad car" without needing the expertise of desking car deals.
Google Paid Search Ad
Power your Google SEM with payments that drop a customer directly on a landing page for conversion.  The landing page contains all the details of the payment and both the ad and landing page will show the best payment for today!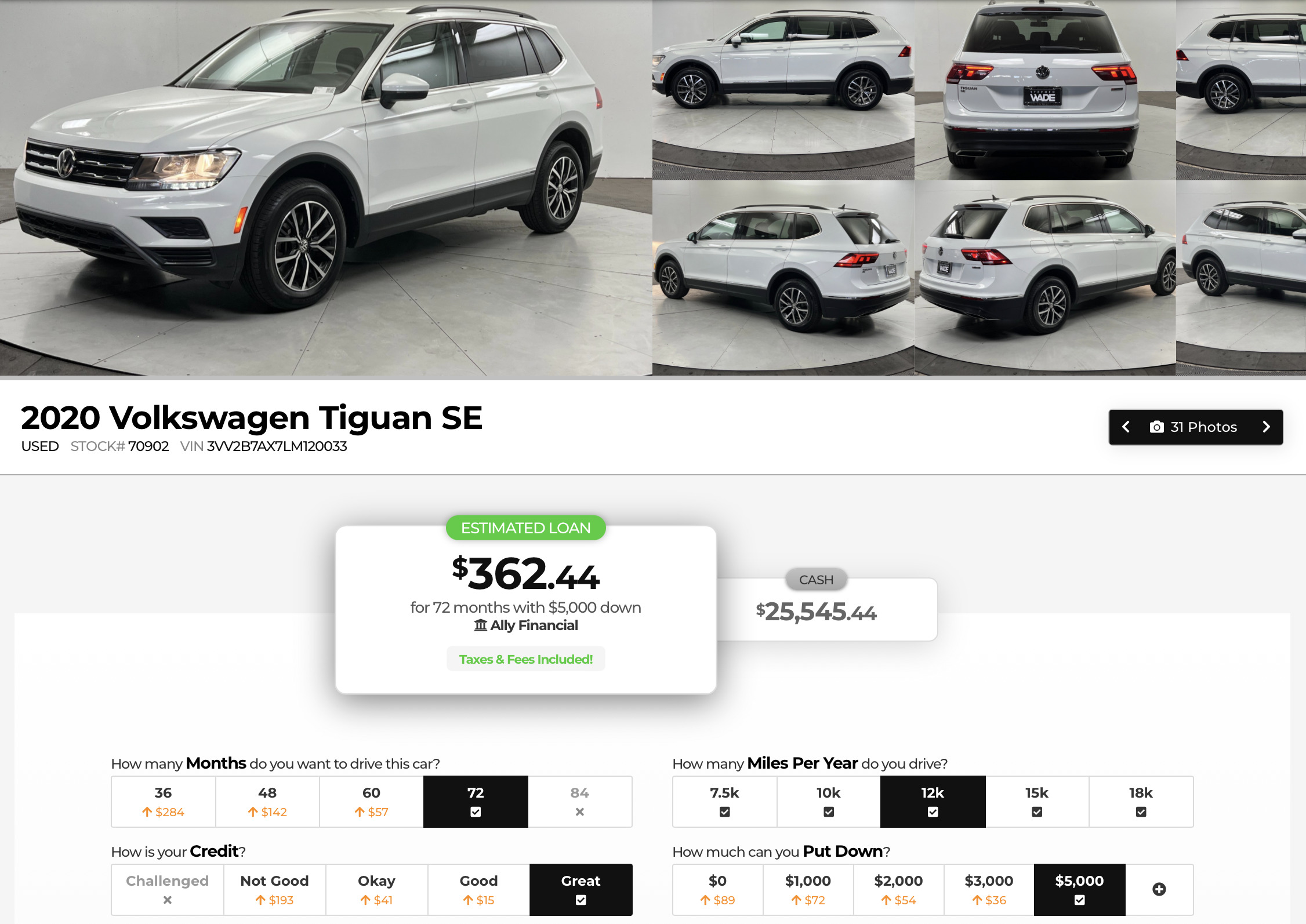 Facebook Vehicle Inventory
Connect Facebook to drive car shopping customers to vehicle landing pages with today's best payment.  Convert in-market shoppers on Facebook into car buyers.  Show them full payments and pricing with taxes, fees, and tags included (as shown below) or have the option to reveal total pricing until the customer has submitted a lead.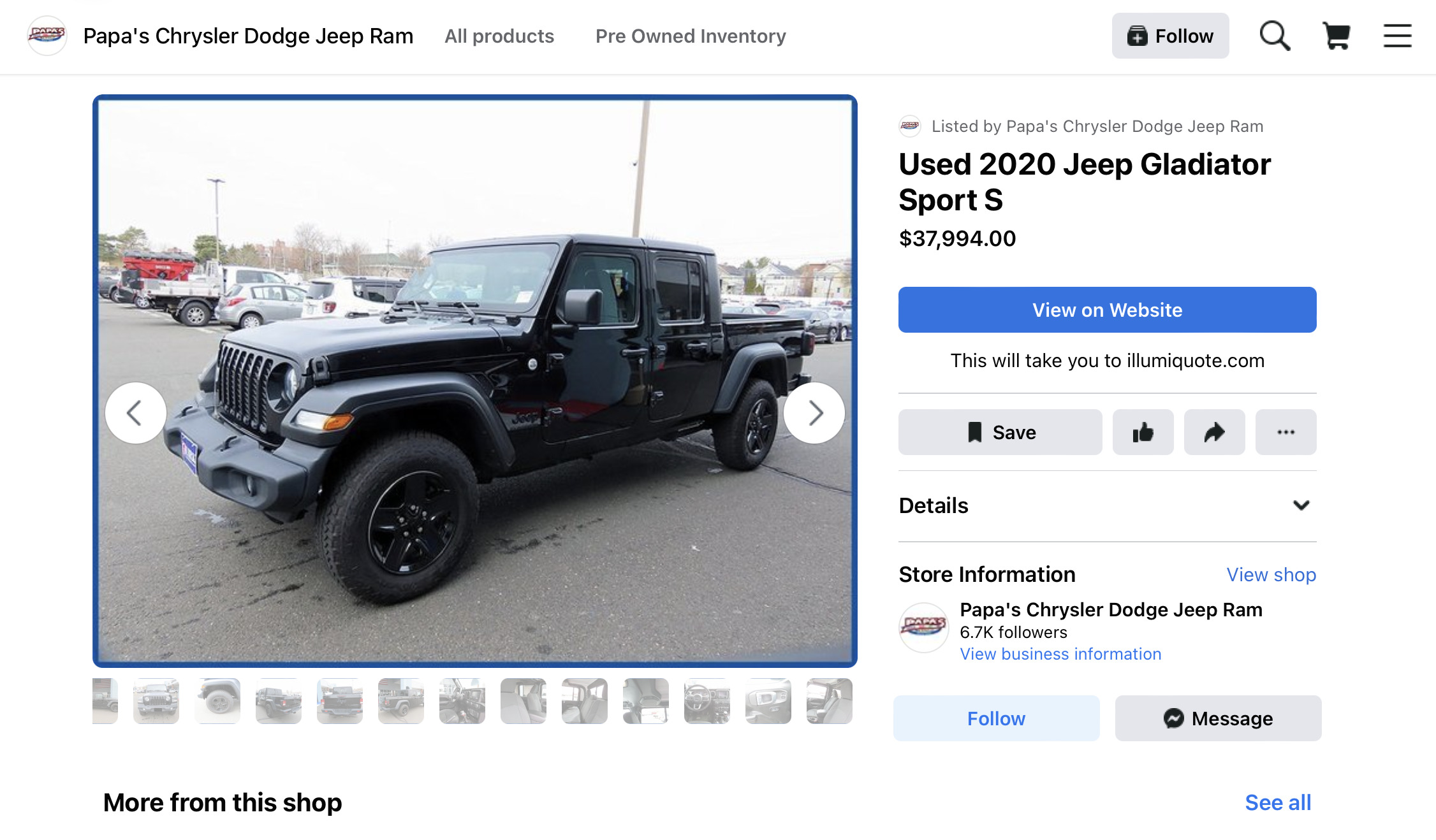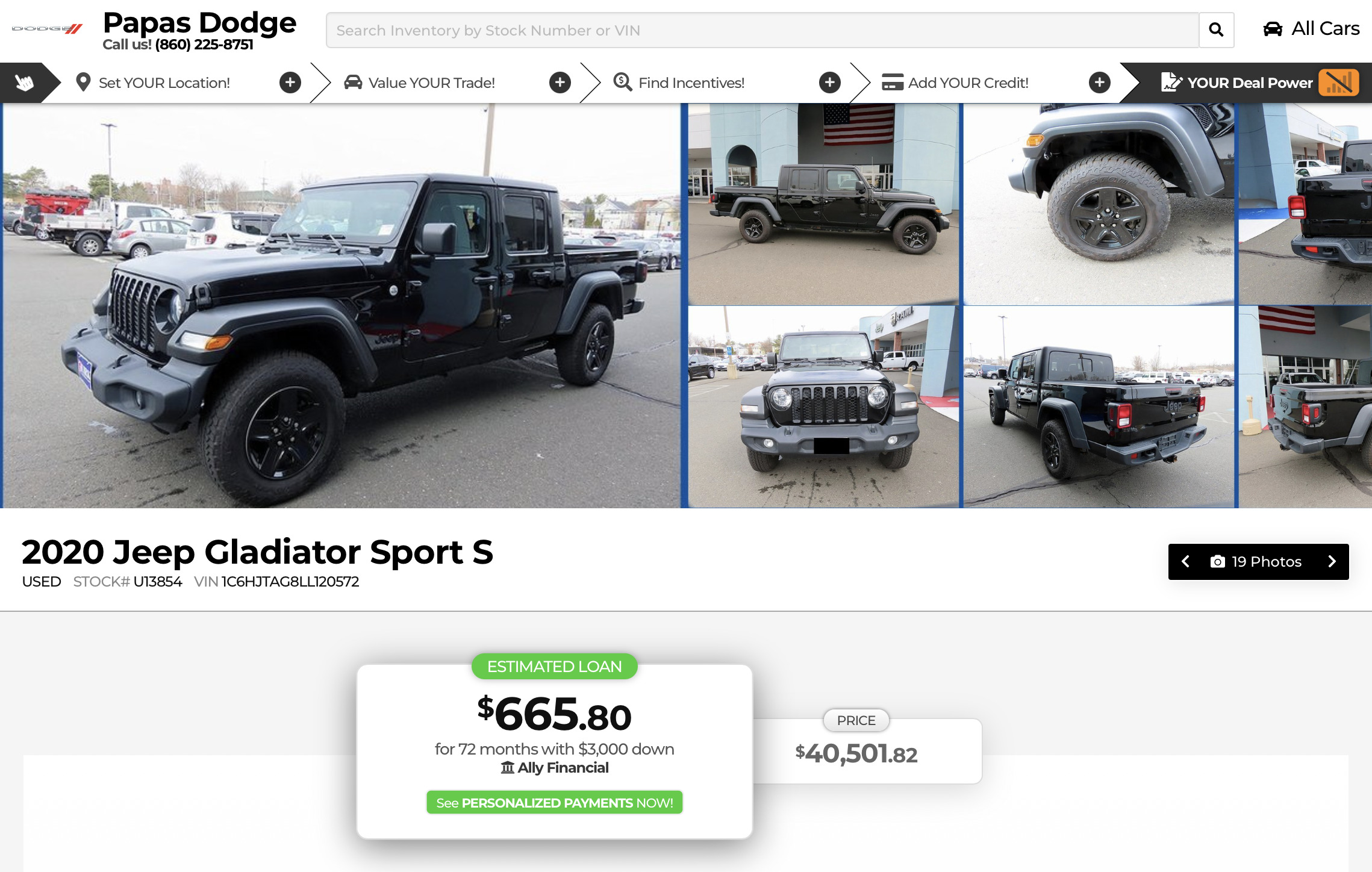 Pick your time to get more leads with automation and less work!