Automated Internet Lead Response
Automate your dealership's internet lead response with personalized quotes for every customer.  No need to touch the desk for a quote!
Integrates directly with your CRM.
Automated lead response works with these CRMs


1
Insert the special templates into your CRM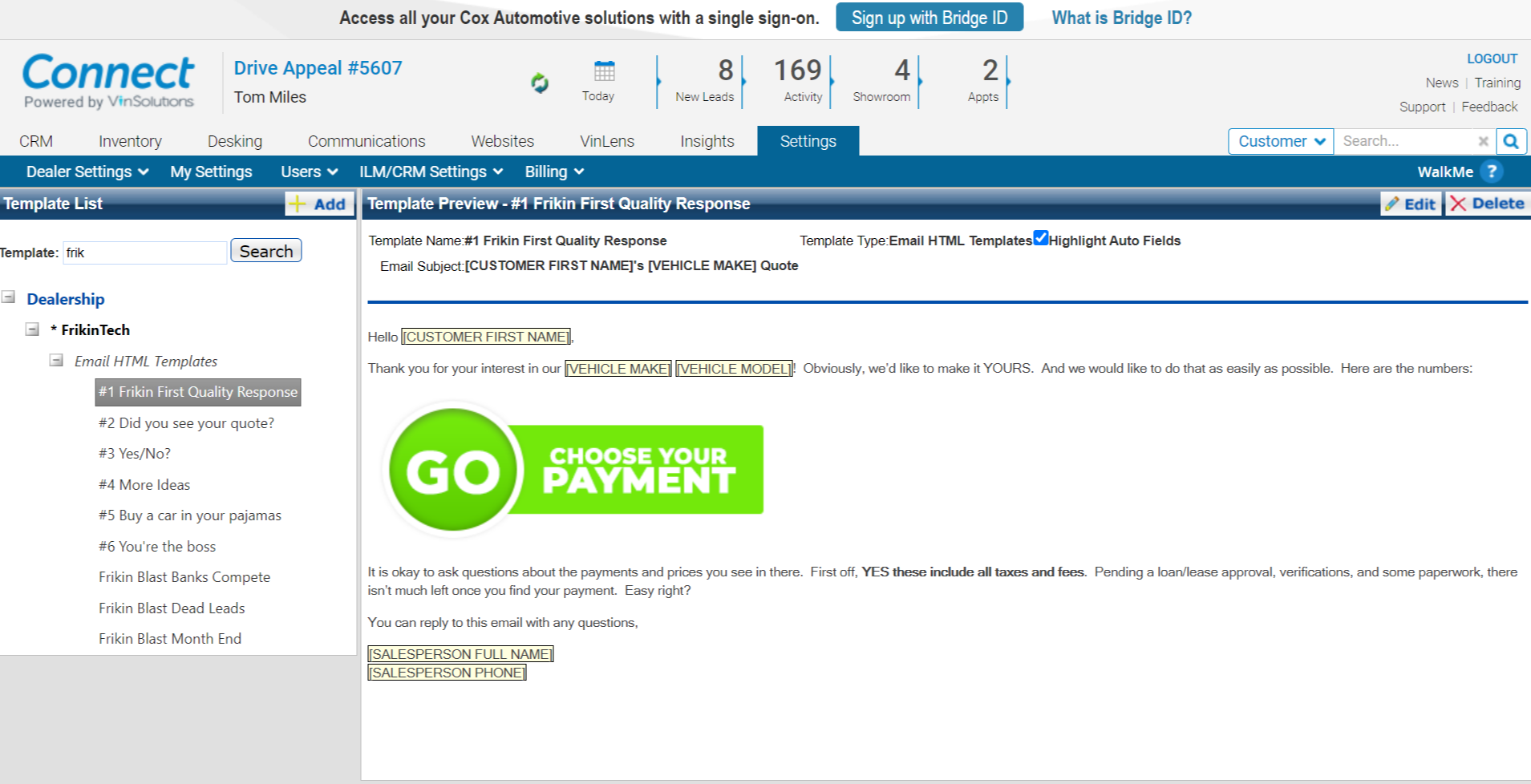 2
Emails send to your leads from your CRM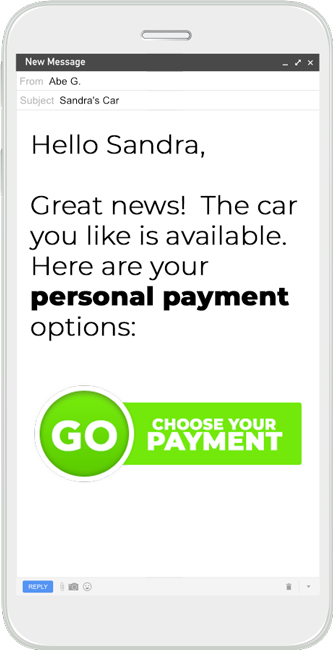 3
Customers interact with their personalized quote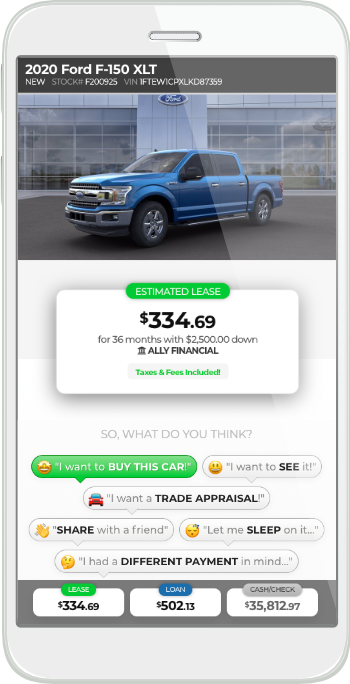 4
Digital Body Language is sent back to your CRM
Sandra visited twice. It looks like they are looking at your 2022 VW Jetta with stock number #OU812 and 2022 VW Passat #OU856.
They spent the most time looking at loan payments, and it looks like the goal was around $544. The sweet spot loan term seems to be 72 months. They believe their credit score is Good.
It looks like they qualify for a "Military" incentive.
They might not be sure what downpayment makes sense to them as they played with down payments up to $6,500. They probably drive 15,000 miles a year.
They reacted with "I want to BUY THIS CAR!" ? on #OU812.
Source: FRIKINtech - (SALESiQ)
5
You know exactly how to schedule this appointment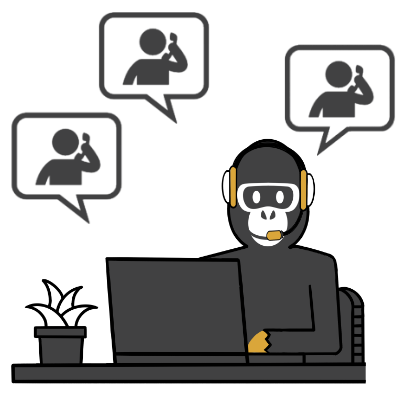 Stop wasting time on unresponsive leads
Pick your time to get more leads with automation and less work!