SERVICEiQ
Equity Engagement Engine
Generate leads & acquire inventory from your service drive every day
Introducing 3 all-new Automotive Technologies:
 The first FULLY-AUTOMATED, dealer controlled, vehicle upgrade and trade purchase offer process
  Unlock access to CONQUEST CUSTOMERS that did not purchase from your dealership
  Generate perfect payments including estimated EQUITY on EVERY new and used vehicle in real-time
All activity is automatically tracked and alerted in your CRM.
No additional login required.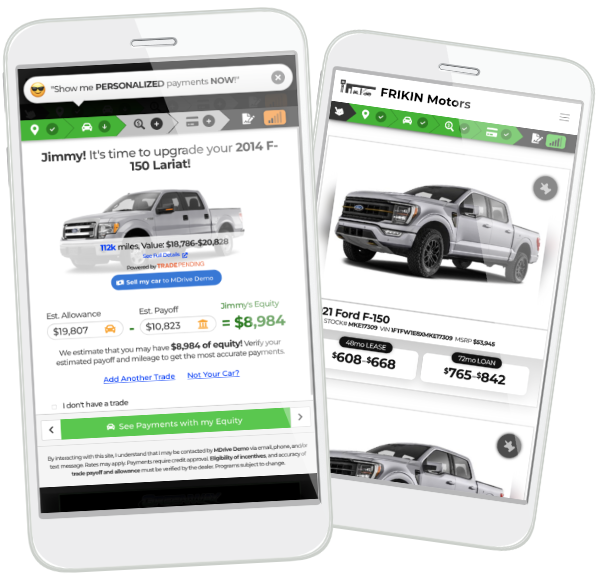 Why mine the service drive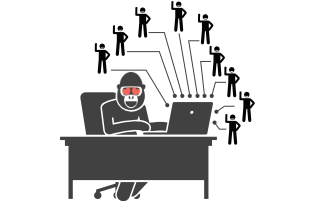 More Leads
The average service department generates 30 repair orders per day with more than half qualifying for an upgrade offer.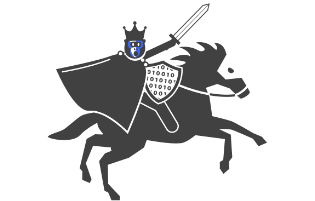 Conquest
Up to 60% of service customers did not buy the car they're servicing from that store.
Retention
They already trust your dealership with service. Customers prefer to buy from the dealership where they service.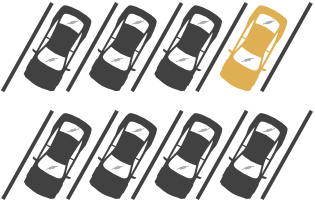 Best Trades
The best place to find high quality, low mileage trade ins is in your own service drive.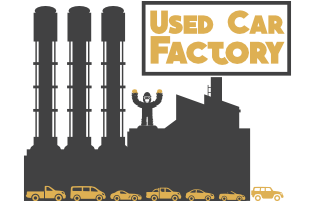 Used Car Factory
Customers already know this is the best time to sell their car to you, and some are going to want to sell their vehicle to you flat out.
Repair Orders are pulled daily from most DMS systems.  ACS, ADAM, Advent, Automate, AutoSoft, CDK (+ ADP variants), DealerBuilt, DealerTrack, DealerVault, DIS, Frazer, Grapevine, Promax, Quorum, Reynolds & Reynolds, SelectQu, Topline, UCS, Zeus Concepts, and more!

You are in control of who receives an automated SERVICEiQ offer.  And you can manage the texting opt-out via your own DMS.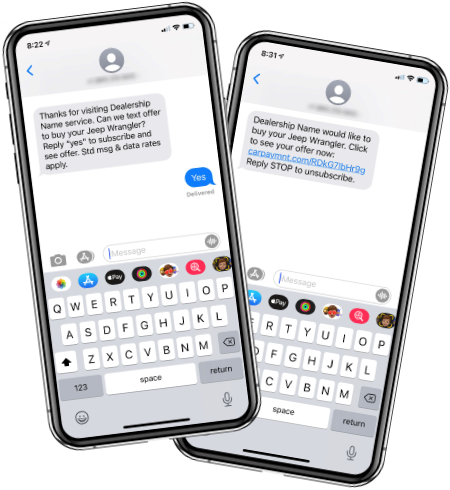 Analyze your daily repair orders
We utilize a proprietary SERVICEiQ algorithm influenced by dealer defined preferences for equity, age of vehicle and frequency to generate custom invites.
Text Customer with custom equity offer
Our intelligent communication platform dynamically delivers a text and/or email that is personalized to your eligible customers based on your dealer-defined settings.  Because the customer just did service with you, your dealership name is already top of mind for maximum conversion potential.
Some customers want to get into something newer while others want to drive their car a little longer.  While giving customers more options, your dealership is casting a larger fishing net.
Email Customer a RO Receipt with an Offer for trade or buy-back
Provide the customer with a better service experience by emailing the details of their last service. While they're wanting to save this email for their records an offer is one click away! 
Service Writers like to add recommended services for the future to ROs, so why not let customers schedule those services if they wish to keep their car?
TradePending aggregates used car values in your local market and we check the value with them before sending the text.  Estimations are done on payoff from the year of the car, the milage on the car, and the date it was sold (when available).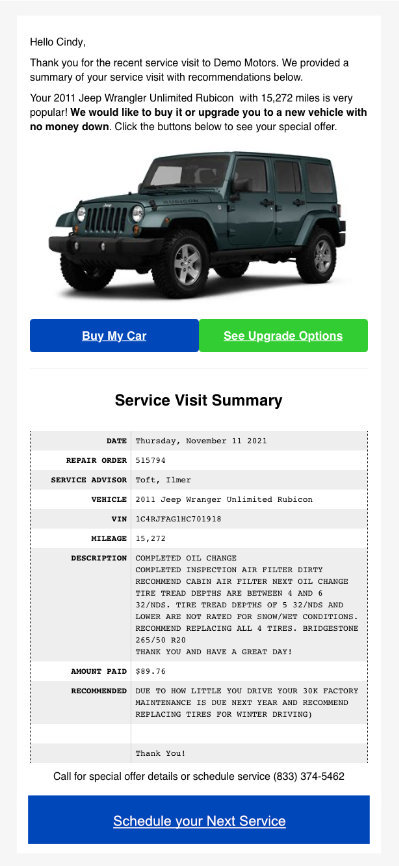 Personalized Landing Page
We know who they are and what they're driving.  All the information is pre-filled to be as simple and enticing as possible.
The customer is asked to verify that's their car and TradePending market values help guide them into a realistic trade allowance.
It isn't a lead form!  We are introducing progressive lead squeezing to the automotive industry.
We give the customer what they want immediately and then entice them to give more data to get their payment more accurate. Like a building a deal jacket… Squeeze Jacket.
Payments include equity on every vehicle in real time
Every car you can offer them is shown with $0 down, sorted by the lowest payment, starting with the vehicles that most closely represent what they're driving now.  And their EQUITY is applied to EVERY CAR!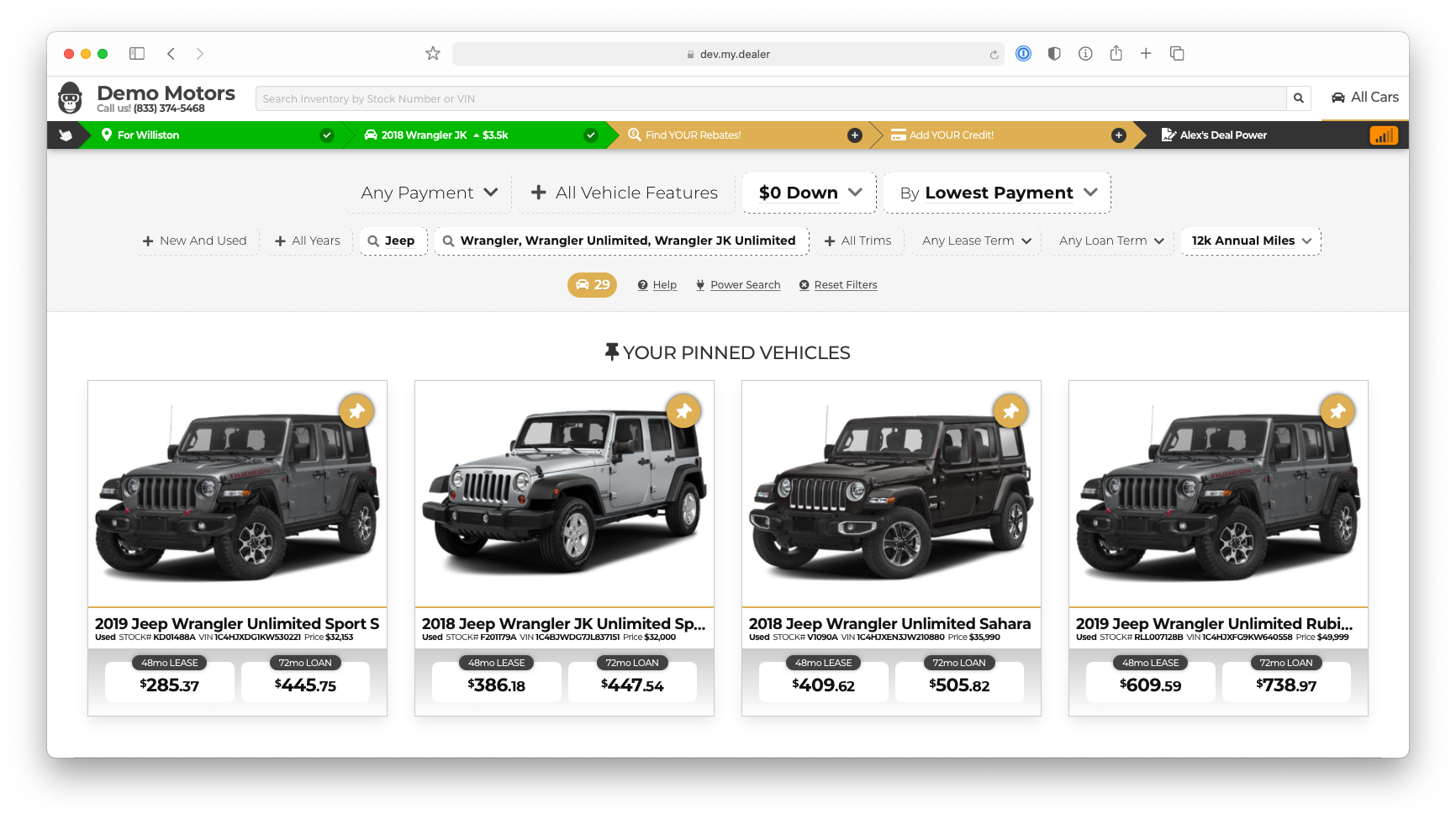 Everything they ever wanted
Shop by payment & features
Compare New and Used Cars
New & Used car leasing
Rebates are properly stacked
Taxes & Registration Fees applied automatically
Up to 1,400 lenders with best one automatically selected

Introducing the first ever mDrive integration with Market Scan.
Track every text open and conversion in your CRM with Digital Body Language
We capture every click and translate it into actionable information your sales team can use.  When your sales people follow-up they have a much more relevant conversation the customer appreciates.
Cindy returned to the site three times. They spent the most time looking at loan payments and it looks like the goal was around $342. The sweet spot loan term seems to be 72 months. They believe their credit score is Okay. They went straight to the $2,000 down payment option. It looks like they have a "2011 Wrangler Unlimited Rubicon" to trade. They believe the payoff is $19,800, and they want $22,781 for it. They reacted with I want to see it! ?.
CRM Integration
? Cherry pick the leads that fire into your CRM.  You set how engaged you want your leads before we send them to your CRM.  Because we're going to generate a lot of leads!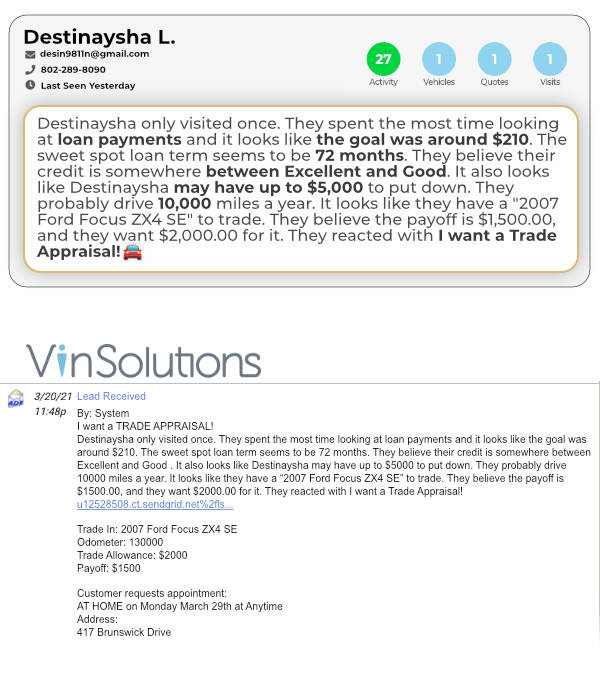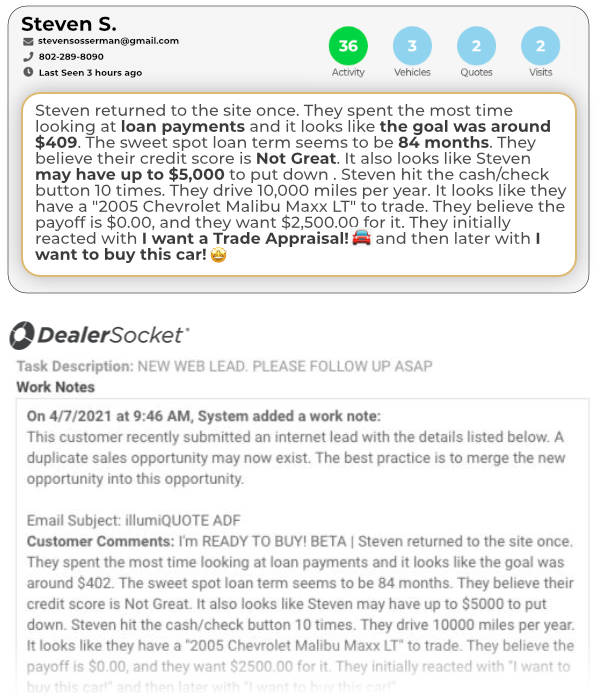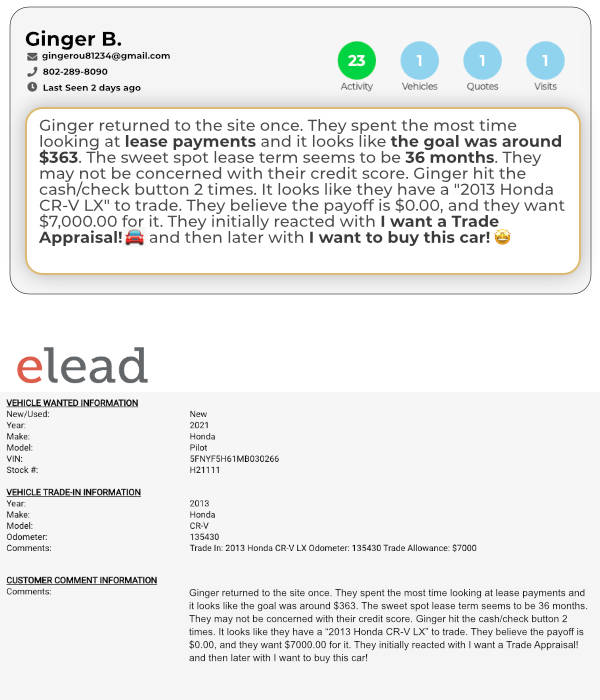 Replace these old school mining solutions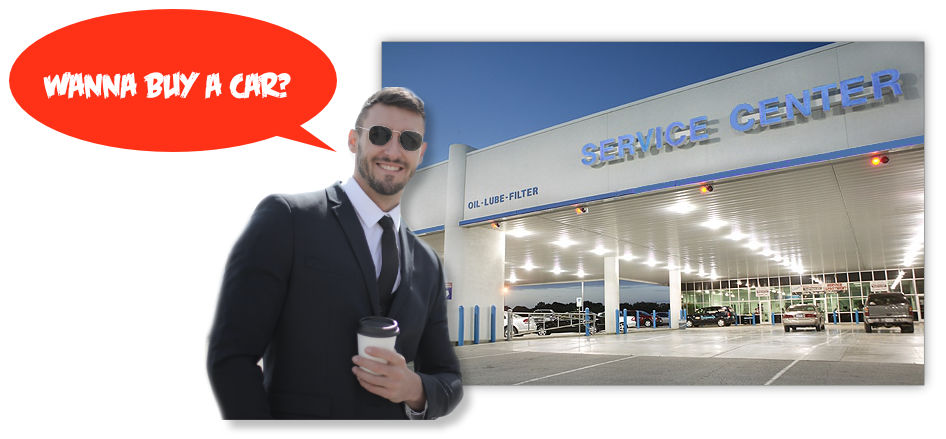 Send the Greenpea!
He's got his Dunkin' coffee and is ready to ask those customers (who just want to get to their service advisor) "Hey!  You wanna buy a car?"
Appointment Kiosk
It is clever to put an enticing message on a whiteboard to today's service appointments, but what about the ones without an appointment?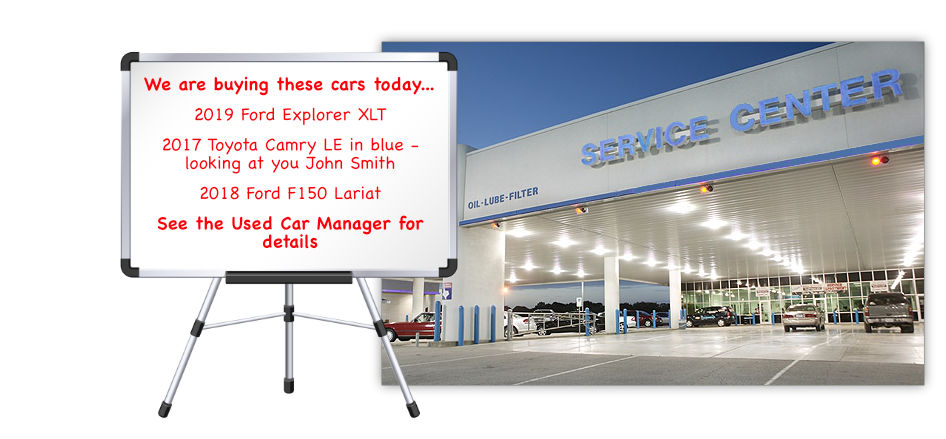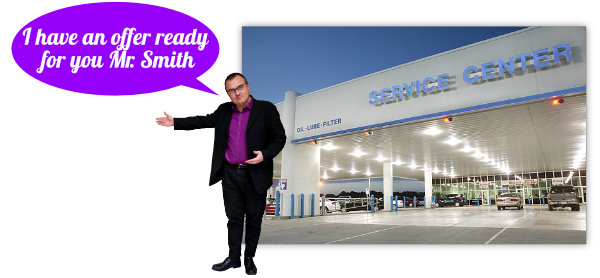 Manual Offers
No need to pre-calculate offers for service appointments.  No need to send your veteran out there to entice those appointments.  Just follow-up with the customers who engage with the automated offer from SERVICEiQ!
Equity Mining
Sending a PDF via email and that same PDF printed in the mail isn't very modern.  And what about all those service customers who didn't buy a car from you?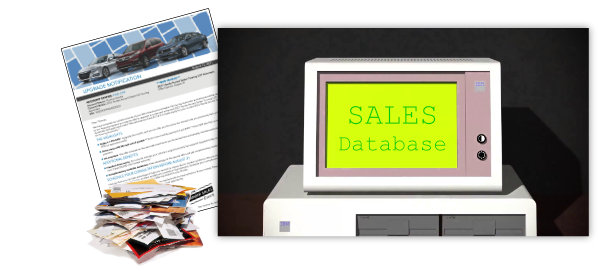 TRY SERVICEiQ NOW
We will send you a text to experience SERVICEiQ as your customer would.
And then, we'll get your Used Car Factory cranking!