In 2001, I was handed the reigns to my dealer group's website. Back then, showing a list of cars like a spreadsheet was a big deal. Photos? Ha! Those were untenable due to cost. Third parties weren't much of a thing, but neither was the online shopping experience. The first dealers to embrace websites became the online authority.
Once OEMs and third party classified joined the party online, and consumers had access to affordable internet, the dealership website was swiftly relegated to the bottom of the shopping funnel. Dealers have been playing the final stop game ever since. The bottom of the funnel is the final authority.
The consumer makes contact with the dealer to ascertain two vital pieces of information:
Is this vehicle available at your store?
How much will it cost me?
These questions are now being asked much higher in the funnel.
Through diligent monitoring and advanced data collection, we stumbled across a revelation. At FRIKINtech, our ability to connect multiple browser sessions across multiple devices opened a window that we previously didn't even know existed!
My decade of operating Checkered Flag Auto Group's websites, compounded with 15 years in the automotive trenches with DealerRefresh, followed by nearly a decade at Dealer.com all informed my certainty that car shoppers on dealer's websites were most likely within one week away from making a purchase.
My brief enlightenment so far at FRIKINtech has revealed the opposite. In fact, a substantial number of online automotive shoppers repeatedly visit the same dealer's website and revisit the SAME CAR over and over again.? ?
What in the FRIK is going on?? Why doesn't the shopper go ahead and buy the car or at least submit a contact form if they have unresolved questions? We can now watch, in real-time, as your shopper interacts with the vehicle quote. Interestingly, they have a tendency to stick to the same selections for down payment and financing terms (lease vs. loan, etc.). Are they trying to convince themselves to buy the car? Or, are they contemplating ownership of their first choice while waiting for something better to possibly pop up? A better sale? That's where I'm placing my bet.
While we continue to unearth car shoppers' motivations and hesitations, collectively we should all agree that contrary to our earlier beliefs and processes, the purchase decision is not abrupt. Digital body language has revealed that gradual engagement is a more effective approach than "BUY TODAY!!!"
To understand "abrupt engagement" think about gambling, and pornography websites (I said what I said.) It is loud and in your face with pop-ups, pop-unders, screaming chat, flashy lights, and all sorts of irrelevant calls to action all built in the hopes of lead conversion. Yes dealers, you are right up there with pornography and gambling. How does that make you feel after investing millions in beautiful showrooms and legacies built on decades of serving your local communities. Your websites do not reflect your mission or intentions. Go beyond the home page and examine what a lead-driven pay plan has forced your internet department to build.
Let me get off my soap box and get back to gradual engagement. If your website visitor is making multiple visits they are looking for something to progressively improve. That could be a fresh, resonating message that tickles their fancy or a price/payment change that entices their wallet. You can achieve both with revolving content and fluctuating prices… or payments. ?
Content is consumable text or video that references the car. For some shoppers, it might just be a seemingly insignificant/obscure feature that pushes them over the edge. My wife, for example, gets excited when a car can report the weather! And apparently there is no way to know if a vehicle is equipped with this dark magic unless you rev it up and turn on Sirius. Only then you can decipher if the weather subscription add-on is compatible. Not surprisingly, she has yet to find an OEM who mentions the availability of this feature – ANYWHERE. Keep the content coming! Your customers will eat it up no matter if you write it into VDPs, put it on a blog inside your site, or make model landing pages. Content is still king.
Next, there is an easier hurdle: Pricing. Best Buy, the grocery store, Target and all other retailers mark prices up after something has been on sale. Dealers are too afraid to do this, but it works. Have a sale, lower the prices, and then put those prices right back where they were when the sale ends. Watch what happens. Spoiler alert: Customers will BELIEVE you when there's a "SALE!!"
Or, even more clever, use the banks to your advantage. Captive lenders don't compete, but Ally and U.S. Bank do! They wait for Toyota, GM, and Ford to publish rates before they publish theirs. Stealthy, they introduce slightly lower rates and residuals. After a week or so, they lower them a little more. A few days later either Ally or U.S. Bank may decide they are all set on that particular model and yield to the other lenders for the remainder of the month.
What a time to be in the car business! So, US Bank is regularly showing lease payments on Accords, for example, for $50 a month less than American Honda Financial and dialed in car dealer's are attracting more customers without lowering their price. With the right tool at your dealership, all of this can be automated. Yeah. If your wheels aren't spinning right now, you should just pack it up and go home. This is the future of automotive digital retail – and the future is now.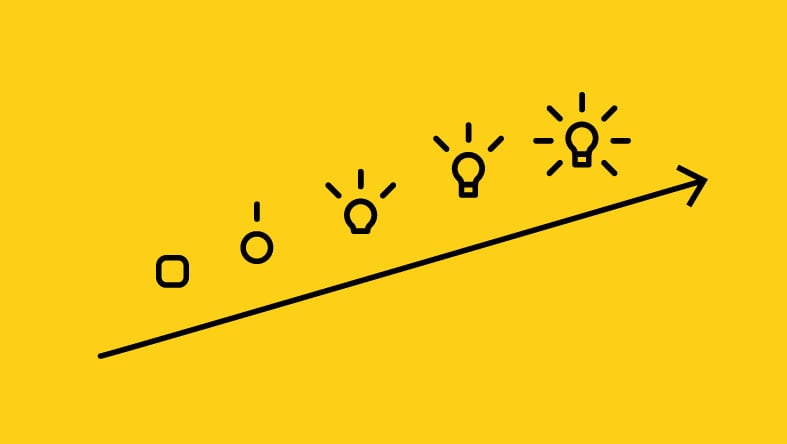 Gradual Engagement. It is easy to say "No" when all the dealer's cards are on display. Instead, hold a few aces up your sleeve and reel in your trepidatious website lurkers with progressive enticements. Exploit your shoppers' uncertainty and appeal to their deal-seeking hesitation by rewarding each revisit.
Some will pop before the lowest final offer is presented. Some will buy on the spot. Others will come back 10 times a day for another "hit." It's a path to greater profitability, an enjoyable experience, and, in fact, quite addictive for the consumer who wants nothing more than to beat the system- even if the victory is only perceived. As we all know, the house always wins. That is gradual engagement.