While many car dealers have settled into the "new normal" (a phrase that should certainly die a fiery hot death along with "unprecedented" and "uncertain times", we get it, stuff is weird), there is an underlying concern that our slow return to normalcy will likely suffer a setback with the upcoming flu season and our return to public interactions. Dealers who have embraced the changes and made intelligent, measurable adjustments to their processes will likely, once again, reap the benefit of being malleable, and open to using new technology in their sales flow. Case in point, Matt Haiken and his new secret weapons for car dealers during a pandemic.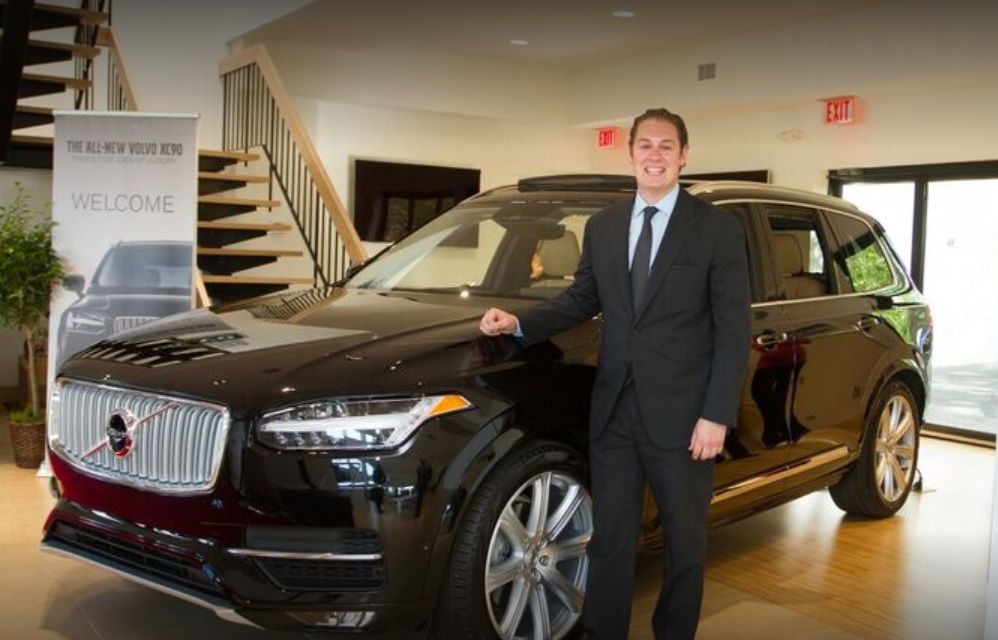 Last month I was reintroduced to the fluid scene at Prestige Volvo. Accompanied by Jennifer Suzuki, President of eDealer Solutions, and my friend and teammate, Tim Kelly, VP of Sales at FRIKINtech, I embarked on a mission to document how Matt Haiken is revolutionizing automotive sales with modern technology. Before delving into the mystique of Prestige, it is important to note the current climate in New York and New Jersey as they continue to battle through COVID-19.
Tim and I departed Vermont by way of interstate 87 through Albany, NY. The summer of 2020 in Vermont could lead one to believe the virus is not so bad. Sure, there are face masks, social distancing, and the DMV is still closed, but there are also more Massachusetts, New York, and New Jersey license plates lining Vermont's streets than our green resident tags. Conversely, we counted only seven out-of-state plates during our entire visit to New York and New Jersey. We were equally stunned at how difficult it was finding a Friday evening dinner spot upon our arrival in Hanover, NJ. The real shock set in after visiting two different hotels (only one of which was serving food) to discover the patrons were mostly Jersey locals just looking for something to do. We counted less than 20 people patronizing both of the main Marriotts in town.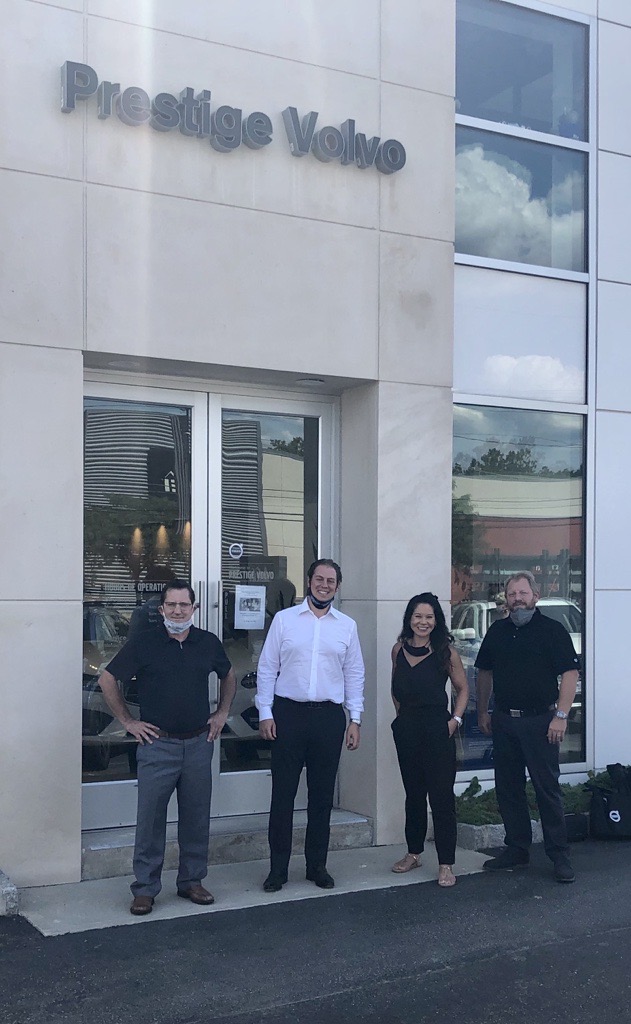 The showroom at Prestige Volvo, however, was an entirely different atmosphere. It was so hopping on that Saturday that I had to think all the way back to the Cash for Clunkers event at Checkered Flag Hyundai to recall a time with this volume of foot traffic. Prestige Volvo was overrun! While we there, Matt Haiken, Dealer Principal, told his BDC to put all internet leads and calls on ice; the floor team was too busy to assist with fresh leads. Each sales agent was stacked three customers deep, and they were turning them every fifteen minutes. What blew my mind is how happy those customers were and their willingness to wait. Matt told us it has been like this ever since New Jersey allowed dealership showrooms to open back up.
When Tim and I got back on the road, as we passed by, we noticed the Ford store, used car lots, Lexus dealership, and other brands were completely dead. Not a single customer on the lot, and only thumb-twiddling employees wishing the hours away inside.
Is Volvo the most amazing thing since sliced bread in New Jersey?
I think it is Prestige Volvo.
Matt Haiken is not your typical car dealer to begin with. He was handed the reins to his father's dealership in his twenties and approached automotive sales with youthful energy. He is still very hard to keep up with! His vigor infiltrated the culture and turned the store into a volume machine, while maintaining the Haiken tradition of genuinely caring for their customers. Customers know the Haikens have their back and find the pace exciting. Prestige Volvo is electrified! It is a place of vibrancy and youth, and if you stay too long, it will infect you too.
Negativity wasn't entirely absent from Prestige, until recently. Desk managers who could bend a number were previously a significant part of Prestige Volvo. They brought all the traditional "talents" desk managers possess: high grosses and staff-whippings.
When COVID hit, New Jersey was shut down, and Haiken was forced to lay off the sales department. It didn't take long for him to realize this was an opportunity to transform into "an internet dealership" all the way. Realizing it would be an impossible goal to achieve with his old school desk manager, he instead promoted two women who had started as receptionists and advanced through the BDC. Matt trained them to work deals and deliver numbers. Why did it work so well? These two ladies (Lindsey & Tina) understood what it took to move a customer through the online process. Matt empowered them to do it the way they thought was right instead of doing it the way the traditional desk had previously forced it to work.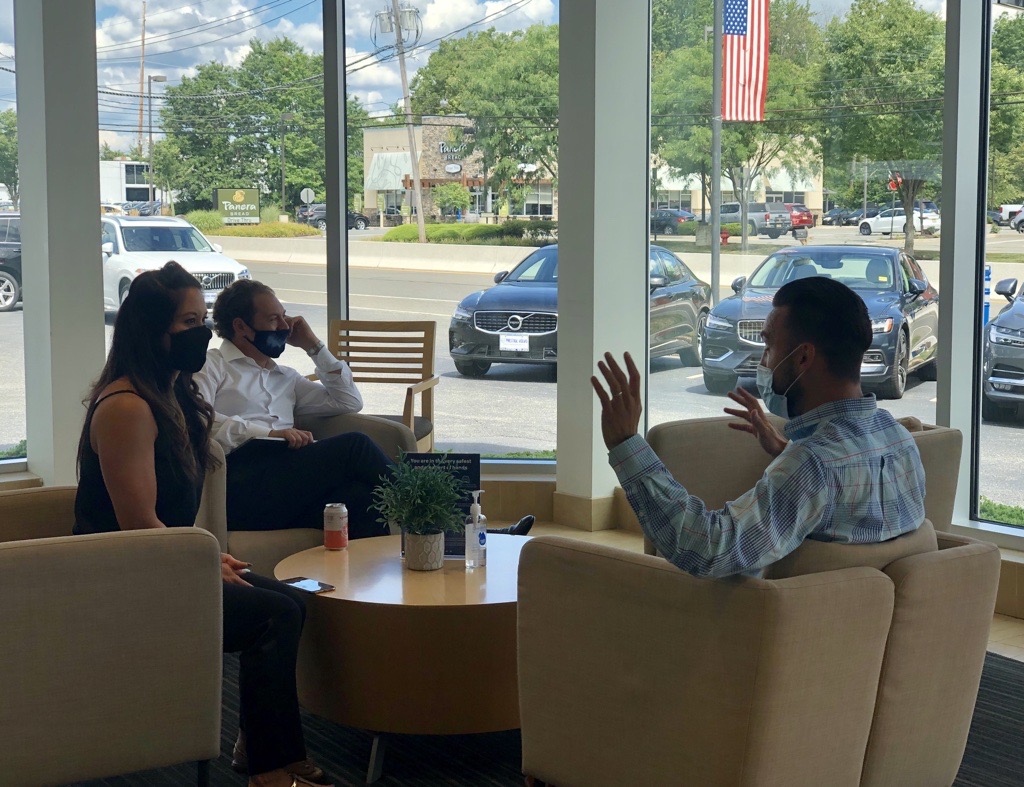 They sent quotes with actual trade numbers and achievable payments to every customer in the first response. They emailed and texted. They did not try to get the customer on the phone unless that was the customer's preference. Phones were reserved for F&I disclosures.
In April, Tina, Lindsey, and Matt worked every deal this way and quickly had to assemble a team of drivers to deliver all the cars they were selling… completely online. By the end of April, the sales staff was comprised of only five people, and Prestige Volvo was the #1 volume Volvo dealer in the country again. They also sold one used car for every new car delivered. In a pandemic-disrupted-Northeast where no one could legally deliver cars at the dealership, Prestige Volvo was #1 in the country. Read that again. Is it sinking in?
In May, Matt began pondering why he even had a showroom. One hundred percent of his deliveries were conducted at the customers' home. He was also earning front-end profit like it was the 1980's again. Since March, he raised his new car prices by $2,000. By July, he knew his prices were in the right spot because customers were beginning to push back. After three months of people signing on the first pass, they shifted to negotiating again. And that's where Matt likes it. He no longer worries he might be leaving money on the table.
Prestige Volvo is back to a full sales staff because they are once again allowed to sell cars in the dealership. He only invited back the salespeople who are proficient with technology and who actually enjoy working with customers (what a concept, eh?) Anyone who exhibited a negative attitude in the past now works at "down the road motors," according to Matt. Nobody misses them.
If you ask Matt what he did that's so special, he struggles to articulate it because of the rapidness of all the changes. He has given illumiQUOTE and Podium credit for allowing him to provide fast and transparent communications with his customers. As one of the technologists behind illumiQUOTE, we're flattered and proud to be a part of their success. Matt's leadership, however, is the secret sauce that makes Prestige Volvo what it is. He inspires us.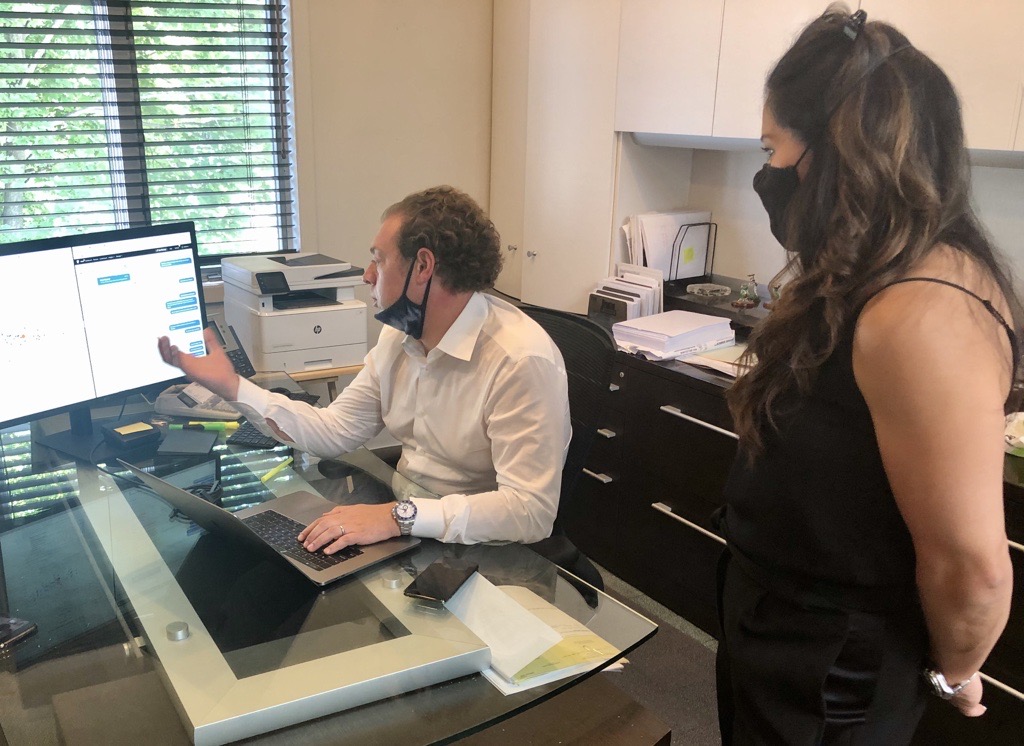 Patrick, one of Matt's sales associates, helped me construct a "beginner's guide" to Haiken-like success for other car dealers. He shared that he is able to sell thirty cars a month and work less because he is not going on test drives or handling deliveries. He is empowered to present his customers an illumiQUOTE payment presentation through Podium, or, in-person he simply spins the computer monitor around with illumiQUOTE on the screen. He chats with them about their down payment, monthly payments, and trade. If they are on the wrong car for the payment they're trying to achieve, he switches them to something else. Easy peasy.
Patrick helped me realize we accidentally stumbled into this model at Checkered Flag Honda in 2003. I was the Internet Manager and was paid as a salesperson. I never went on a test drive and split every deal, so I didn't have to do the delivery, wait for F&I with the customer, or deal with the wash bay. I got the customer in, negotiated the deal in the store, wiped my hands, and moved on to the next one. Sure, I shook hands with them as they were leaving. My best month working this model I sold 53 units.
I'm not superhuman. Matt's team is very cool, but also merely mortal. We were all simply empowered, trusted, and equipped with the right tools.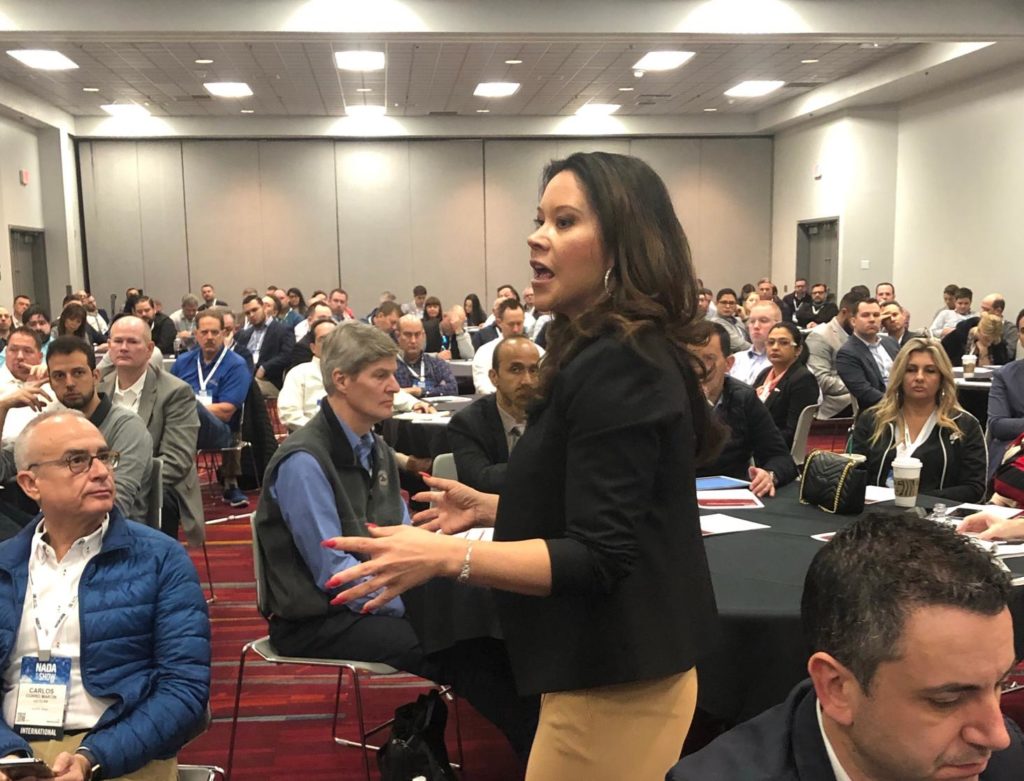 Jennifer Suzuki, President at eDealer Solutions, shared her impression of Prestige Volvo:
Matt Haiken's desire to please his customers was genuinely shocking to me. More than analytics, he focuses on delivering a positive customer experience. Matt told me, "If you meet the customer where they want to be met and make buying a car easy, then business will keep coming in." By embracing modern technology, the team at Prestige Volvo is totally flipping the sales process around. With fewer salespeople, more emphasis on digital retail and payment presentations, and a willingness to deliver a vehicle basically ANYWHERE, they've produced greater sales volume and higher profit with less staff, and lower expenses. Incredible.
Next, we asked Anthony Montiero, President of DRAIVER, to chime in with his unique insight about Haiken's recent adjustments, advances, and innovative ideas to stay successful through COVID and beyond. He shared,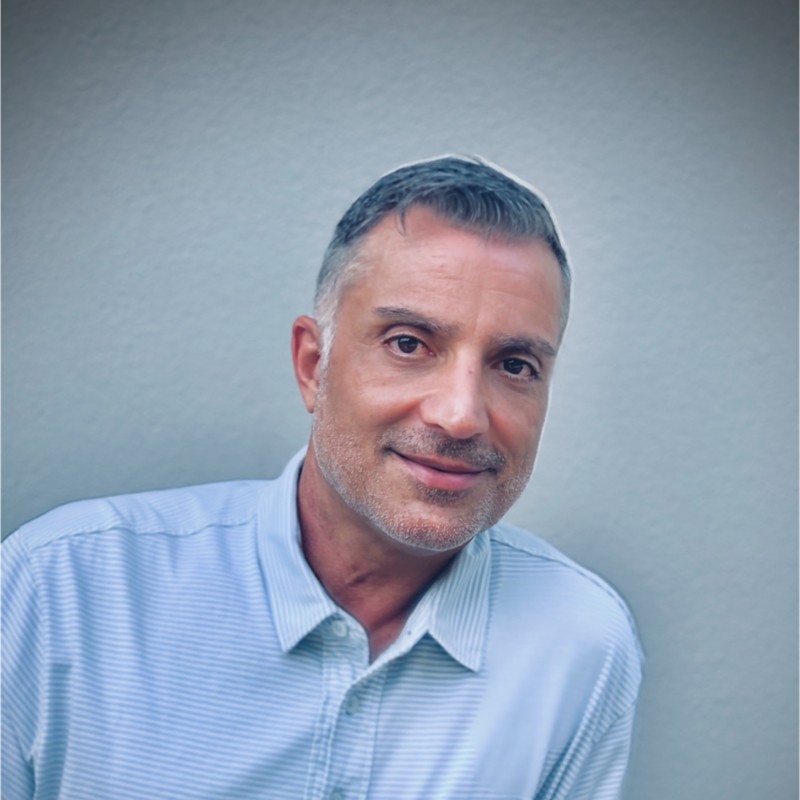 Many progressive dealers, like Prestige Volvo, have aggressively adopted a new Remote Sales and Servicing model which was thrust into car dealerships as we chartered COVID19. Car dealers are discovering there are many more new aspects to this automotive sales game than there used to be; negotiating price and payment earlier in the sales process via tools on the car dealer's website like illumiQUOTE, trying to appraise a trade that is not on-site, getting paperwork completed when the customer is not sitting in front of you, and, even more challenging, the logistics of bringing the tangible part of the experience to the customer. Things like facilitating remote test drives, service pick-up and delivery, and home delivery of vehicles.
DRAIVER partnered with Matt Haiken at Prestige Volvo to help his team with this piece of the puzzle. With our DRAIVER platform, Matt's team may simply request that a vehicle be picked up or delivered to an address and our network of drivers show up on demand and complete that job. Whether it's a service vehicle, a remote test drive, or transporting a new vehicle to the customer's home or office and picking up the trade, we handle it for them. The best part? Some days they need us to move 4 or 5 vehicles and some days they don't need us to move any; they only pay for the services as needed, which allows them to scale without any upfront investments in flat-bed trucks and additional staff.
By empowering car dealers with the right tools to conduct business in a modern and ever-evolving economy climate, forward-thinking solution providers are stacking the deck in the traditional dealerships' favor. To stave off encroachment from the Carvana and Tesla direct-to-customer business model, it is imperative that industry leaders join us, and Jennifer Suzuki, in educating car dealers about which solutions are available, and which ones truly solve modern car sales dilemmas.

About our contributors, I'm Alex, ? Founder and CEO of FRIKINtech. To learn more about how dealers use illumiQUOTE on websites, in automated CRM replies, and in their showrooms to streamline car sales, check us out here: FRIKINtech.com

Jennifer Suzuki is an experienced automotive consultant with proven success coaching dealers in sales process, business planning, and personal development. Dealers rely on Jennifer's unbiased and data-based recommendations to ensure success for their stores. To catch up with Jennifer's team at eDealer Solutions, head over here: Jen's link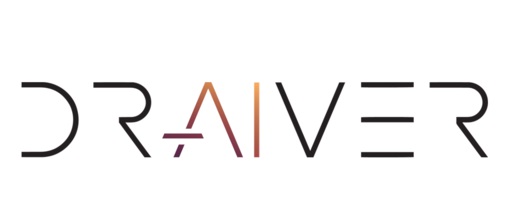 Anthony Monteiro is President of Automotive for DRAIVER, the nation's top on-demand driver network. Over his career, he has led the charge on several large innovation projects and currently works with hundreds of large organizations to provide the most robust and cutting-edge products and services in the industry. More information about Anthony and his DRAIVER transportation solutions: DRAIVER