Bev and Pete were shopping for a new vehicle.

Like all smart consumers, they began their vehicle search online. With guidance from Google, Facebook, and few review sites, they narrowed down their contenders. Pete wanted a pickup and Beverly, a minivan (Dad never stood a chance here, Guys. If you thought he did this must be your first rodeo.) Bev, being a sucker for a clever ad campaign and a cute vanity plate, quickly landed on a Swagger Wagon.

Pete conceded that he'd just be happy as long as he didn't have to spend an entire weekend taking to car salesmen. (No offense.)

With three new Toyota dealers located reasonably close to their home, the clever duo decided to find the best deal. While casually poking around the internet one evening, and half-watching the beginning of Jeopardy, Beverly set into motion a series of events from which she might never fully recover. She submitted a "Get ePrice" lead form on the nearest Toyota dealer's website.


By the time Alex announced the category for Final Jeopardy, Bev had declined two inbound phone calls from unknown numbers, set her phone to silent, and lost all her faith in humanity while reading through her inbound emails.

"Thank you for your interest in a Toyota from Blah Toyota. Are you available to come in for a test drive this evening or tomorrow?"
and then…

"Hi Mrs. Ma, my name is Kate. Many customers prefer texting, may we text you? What is the best number for us to text you?"
followed by…

"Hi, I'm the manager at Blah Toyota. I wanted to introduce myself and make sure we answered all your questions."
Tears in her eyes, Bev gently shut her laptop as a shiver traveled the length of her body. "What fresh hell is this?!" She whispered nearly inaudibly.
Just then, Bev's eyes caught Pete's as he guiltily glanced up from his iPad. Without a word, she knew what he had done. He had also submitted an internet lead to the second nearest Toyota dealer. His face pale, eyes glassy, he muttered, "I think we have to go in to the store to get the price."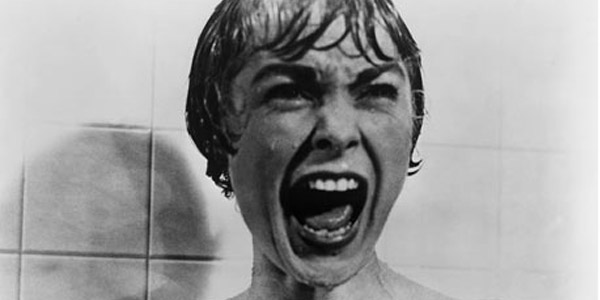 This could be the end. Our protagonists, backs against the ropes, being forced into an antiquated sales process which demands four hours on a Saturday and a sizable chunk of their souls. Pete, meanwhile, cracked a bottle of scotch earmarked for a "special occasion" and poured generously.

But wait. The third closest Toyota dealer served a Facebook ad to Beverly based on her recent search behavior. The clever dealer boasted that they deliver instant, accurate, personalized, and interactive payment presentations with lease, loan, and price options including all taxes and fees all ONLINE!

Bev timidly but excitedly approached her bewildered, and now inebriated husband and showed him what she found. The following day, a quick and delightful dealership visit ended with MASWAGER waving parade-style at neighbors while chauffeuring her mildly hungover husband home in their new Sienna.

The family went on to buy three more cars frictionlessly from the third nearest Toyota dealer – no booze required.
Moral of the story for car dealers? Get illumiQUOTE, for Pete's sake!