Responsive payments work inside your vehicle listings and details pages to move the customer into an immersive retailing experience.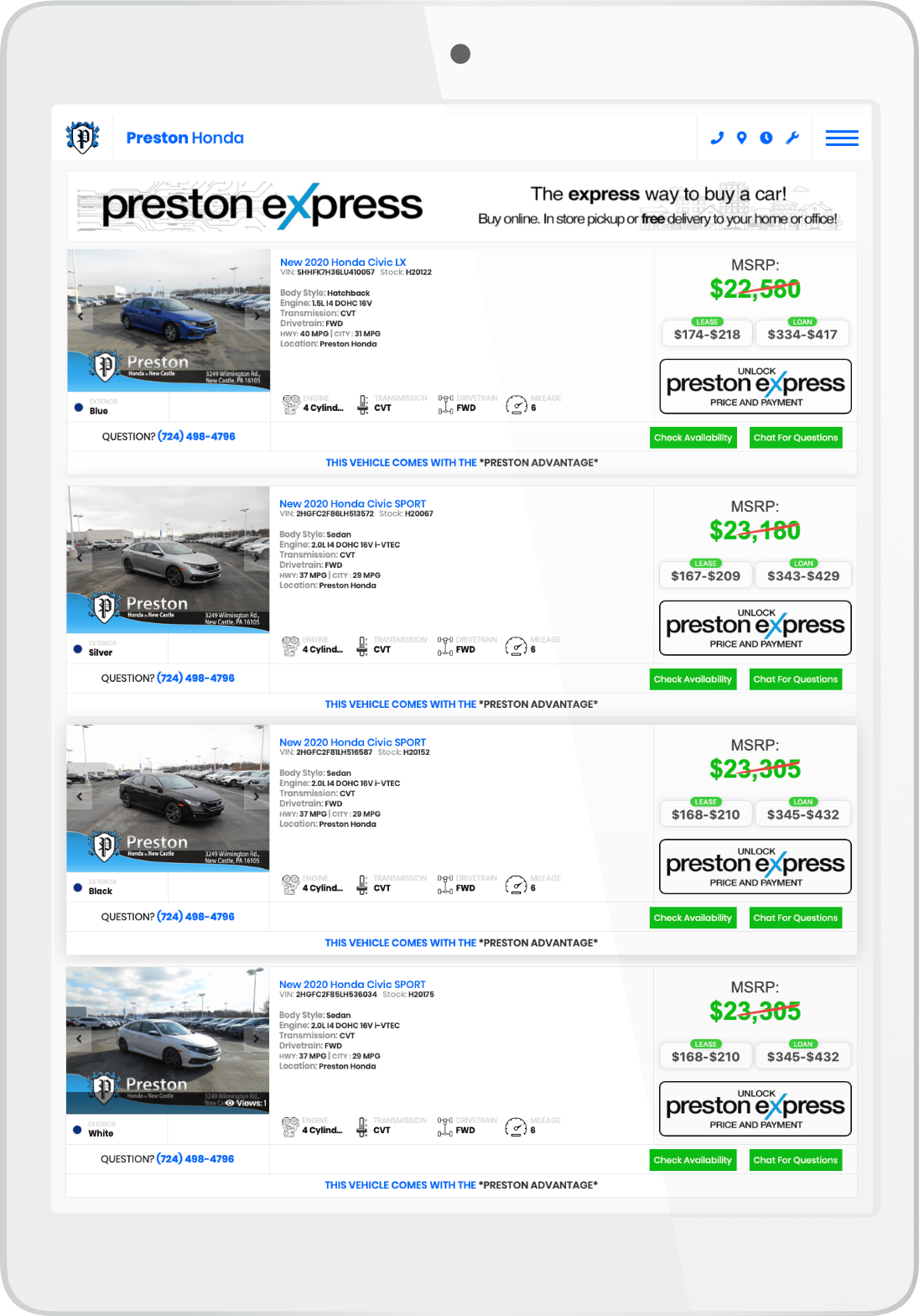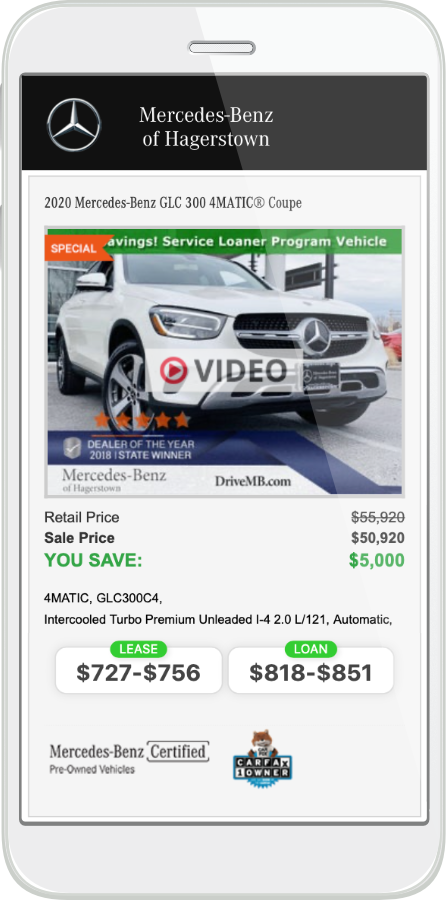 See it now
Try SALESiQ yourself.  The D-tag is already on the back of the car and no driver's license is needed.  Freedom!
Advanced tour
See the advanced functionality with the guidance of our professional sales team.  There is so much more to see.