We are all feeling the pinch from inventory shortages in automotive retail. With less cars to show and trouble filling orders, car dealers are having a tough time right now. It is more important than ever for car dealers to have a simple way to determine which customers are serious/low-funnel, and which vehicles they have available to sell.
Here's where we come in. Our newest feature, Cherry Leads, makes it easy for car dealers to sort through engaged customers (internet leads, website visitors, and floor traffic) to find the customers who are likely to buy vehicles you currently have in stock. SALESiQ is built to create more Cherry Leads.
We want your car campaigns are especially effective when coupled with SALESiQ. You've probably seen this type of automotive email campaign before, but the secret sauce with our version of the "we want your car" campaign is our magic link technology. Giving your customers access to your full inventory of new and used cars WITH PAYMENT OPTIONS broadens their considerations significantly. With more vehicles for each customer to choose from, you are more likely to close MORE deals this month.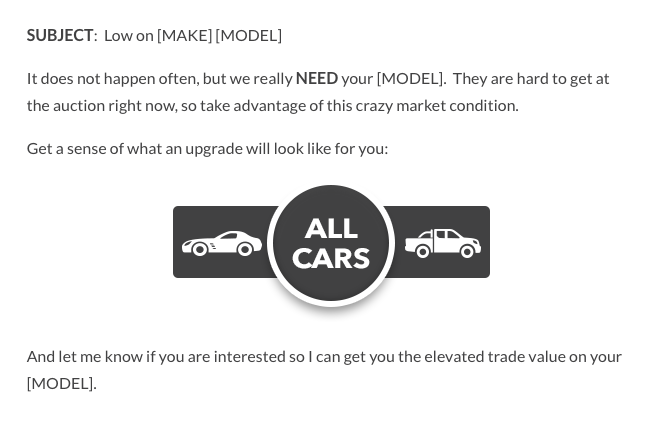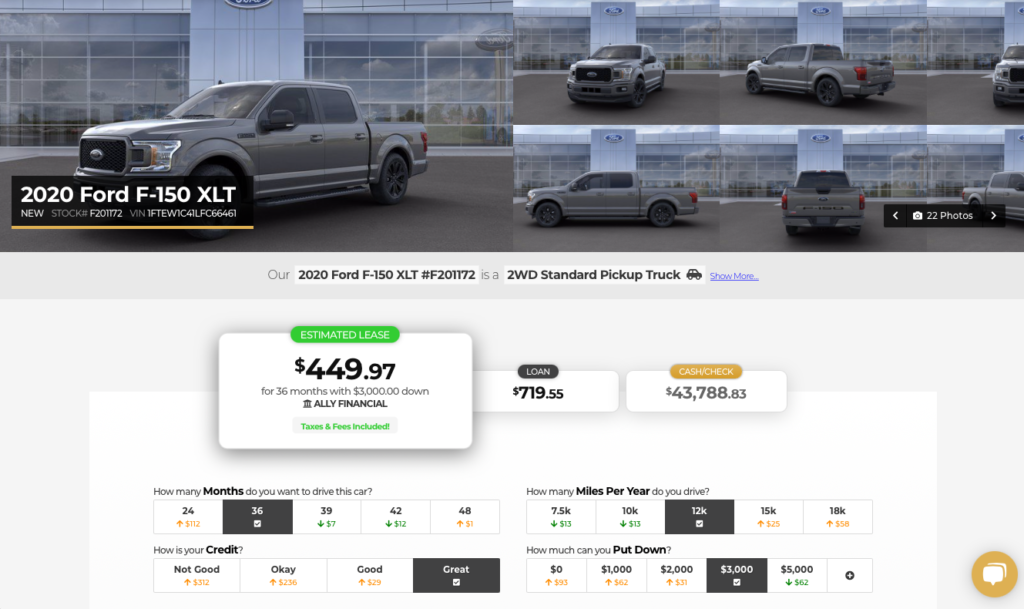 When a customer interacts with your SALESiQ payment presentation, we monitor and track all their behavior within the quote. We compile the data from clicks, taps, touches, info they input, time in the tool, device type, days & times they engage, and more to build a Digital Body Language profile. Each lead is boiled down to a few sentences which succinctly explains what they want.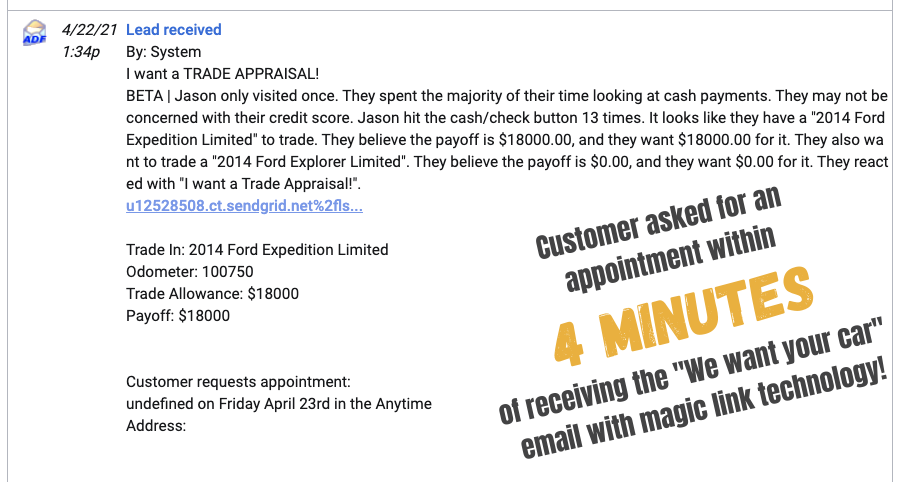 While we impatiently wait for inventory restocks, using Cherry Leads from FRIKINtech is one way for car dealers to intelligently find more deals this month.